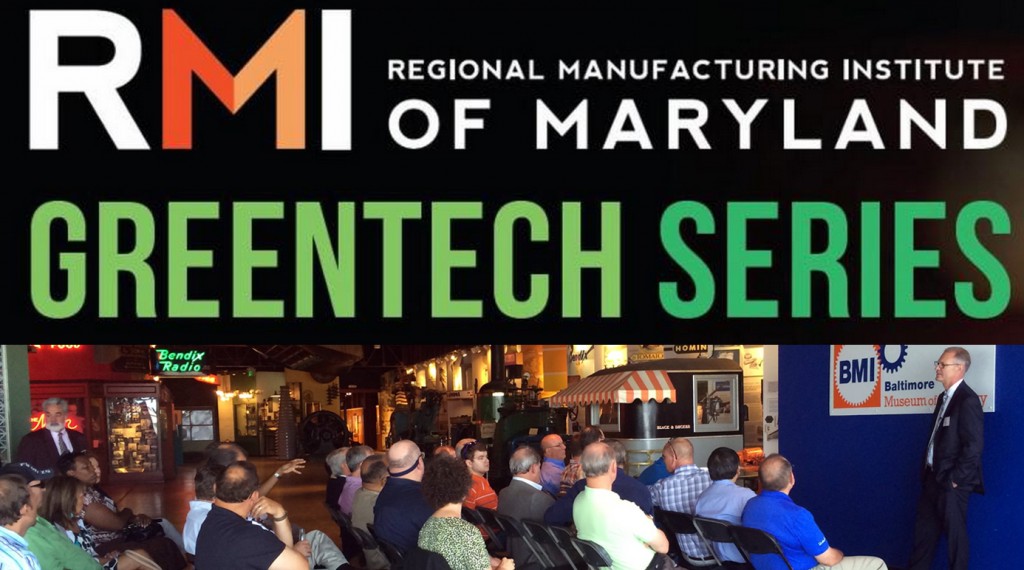 Join us on September 9 at RMI's next GreenTech Series forum and hear from C-Care's Senior Operations Leader Gary Moffat as he discusses the company's sustainability initiatives at their Linthicum, Maryland facility.
C-Care, in conjunction with one of their primary customers, has received a silver level certification by the Cradle-to-Cradle Products Institute as determined by the Environmental Protection Encouragement Agency (EPEA). This recognizes that C-Care has met the rigorous cradle to cradle principles of material health, material reutilization, renewable energy and carbon management, water stewardship, and social fairness.
The company is dedicated to reducing energy consumption and is making a
$1.5 million investment in energy efficiency initiatives to upgrade its 135,000 square foot manufacturing facility and 24,500 square feet of warehouse space for raw material and packaging storage. The firm recently won a $434,000 grant from the Maryland Energy Administration to help upgrade the facility.
C-Care LLC is a leading Maryland contract manufacturer of personal care products based in Linthicum, Maryland. The company handles over 5,000 raw materials and provides product development, packaging, know-how, and creativity services to OEMs for skin care, hair care, and hair color products.
Don't miss this great opportunity for manufacturers only to hear about the great work being performed at C-Care's Linthicum facility.