RMI's 2022 Champions of Maryland Manufacturing Demonstrate Extraordinary Innovation, Leadership, Goodwill, Transformation and Growth
September 23rd is the deadline for submitting a story to be included in RMI's online 2022 Champions of Maryland Manufacturing Directory. Submit your Champion story/stories today via this simple online form; no cost to do so. Deadline for submitting a story is September 23, 2022. View the new online Directory of 2022 Champions.
Manufacturing plays a critical role in Maryland's economy; it greatly impacts middle class jobs, our families, communities and human life itself.  RMI's 2022 Champions of Maryland Manufacturing program highlights achievements in Maryland's manufacturing eco-system to include Champions from business, education, government and the community. Champions are outstanding individuals, companies, organizations, and agencies whose exemplary efforts of manufacturing-related innovation, leadership, goodwill, growth and transformation in 2021-2022 deserve recognition.
Champions inspire others through their remarkable stories of success. RMI will collect and showcase the Champions' stories, photos and videos online in our Champions of Maryland Manufacturing Directory. As you can see from the logos featured on this page and within the Directory, we are proudly partnering with some of Maryland's leading business organizations on this year's program. They will be helping us collect and share stories.
Additionally, on November 17, 2022, the Champions and the 2022 Grand Champion, Dr. Mike Galiazzo, RMI President, will be recognized at the Maryland Manufacturing Celebration at Martin's West from 5-8:30 PM.
NOTE: This program is NOT limited to manufacturers. Individuals, companies, organizations, agencies and academic/training entities whose exemplary efforts in support of  Maryland's manufacturing industry deserve recognition, are eligible to be featured as a Champion of Maryland Manufacturing. Read on for details.
We invite you to submit your story or the story of an individual, company, organization, agency or academic/training entity who deserves recognition for their exemplary manufacturing-related efforts in any one of these seven areas:
Innovation:

Stories of new and creative approaches to manufacturing – including product development (e.g., pharmaceuticals), technology development, digital transformation within a company, process and supply chain management and more. This category is sponsored by: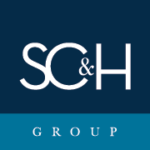 Workforce:

Stories highlighting ways manufacturers and industry stakeholders have implemented new processes, tool or incentives to train, retain and attract manufacturing workers. This category is sponsored by:
Women in Manufacturing: Recognizing women who have achieved greatness in the course of their careers in manufacturing and individuals, organizations and programs that support, promote, inspire and/or advocate for women in the manufacturing industry. This category is sponsored by:

Diversity & Inclusion: Stories highlighting efforts that embrace individual differences and create systemic, cultural, and/or behavioral change towards diversity and inclusion in the manufacturing workplace and in access by diverse manufacturing entrepreneurs and leadership to business resources and opportunities for success. Sponsor this category.
Community Engagement:

Stories highlighting how manufacturers and manufacturing industry stakeholders are giving back to the Maryland communities in which they work. This category is sponsored by:

Energy Efficiency & Sustainability:

Stories of efforts by manufacturers – or efforts of service providers assisting manufacturers – in making substantial changes to their operations to reduce electricity costs and become more sustainable.

International Trade – Import/Export: Recognizing those who have developed/implemented programs, incentives, tools and resources to foster international trade success in the manufacturing sector (e.g., business attraction, business growth, new business opportunities, cost savings, business connections/introductions, etc.), as well as those who have experienced international trade success (e.g., business growth, increased profitability, cost savings, new partnerships, etc.) as a result of their own efforts and/or the efforts and assistance of others in the process. Sponsor this category.
Deadline to submit a Champion story is Friday, September 23rd. See below for Frequently Asked Questions, including how Champions will be recognized.
Questions? Contact Stacey Smith at 443-844-0047 or stacey@RMIofmaryland.com.
Who is eligible to be recognized as a 2022 Champion of Maryland Manufacturing?
Maryland Manufacturers
Non-manufacturing Businesses
Educational Institutions
Government Agencies
Nonprofit Organizations
Individuals from any of the above
with noteworthy stories of innovation, visionary leadership, workforce attraction/retention/training, diversity/inclusiveness, community goodwill/social impact in the community and international trade success efforts associated in some way with the manufacturing industry in 2021-2022.
Applicants must be based in Maryland and can be previous Champions of Maryland Manufacturing. Applicants do NOT have to be manufacturers, but their products, services or efforts must be related to or have supported the manufacturing industry in some way in 2021-2022. Applicants may submit multiple stories. Applicants do NOT have to be members of RMI or of any Champions program partner organization.
When & how to be recognized as a Champion
Beginning March 7th, an entity that wants to be considered as a Champion candidate, or those submitting others as Champion candidates, can submit their stories, or stories of others, as 2022 Champions of Maryland Manufacturing via the "Tell Your Story" application located on RMI's website.  The application collects information highlighting the work the candidate (applicant) is doing/has done in 2021-2022 to benefit Maryland's manufacturing industry. Deadline to submit a Champion story is Friday, September 23rd. 
How and when will the 2022 Champions of Maryland Manufacturing be announced and their stories shared?
RMI's Planning Committee will review and screen all submitted stories weekly beginning March 7 through September 23, 2022 to ensure that applicants meet eligibility criteria as 2022 Champions of Maryland Manufacturing. These Champion stories will be featured online in a specially designed "Champions Directory" on RMI's website. Champions will also be promoted by RMI and our Champions Partners through social media channels, regular email campaigns, blog posts and press announcements. New Champion stories (digital profiles) will be added to the Champion Directory weekly. Additionally, RMI will be hosting a grand Celebration of Maryland Manufacturing on November 17th at Martin's West during which Champions, as well as other organizations and entities that deserve recognition will be announced and celebrated.
We have created a few brief Champions program video tutorials for you: