The Regional Manufacturing Institute of Maryland (RMI) has partnered with the Maryland Energy Administration (MEA) to bring two valuable, no-cost programs to Maryland manufacturers: ENERGY EDGE and the Manufacturing Disruption Mitigation Assistance Program.
Contact Daki Venetoulis, Energy Program Manager for more information: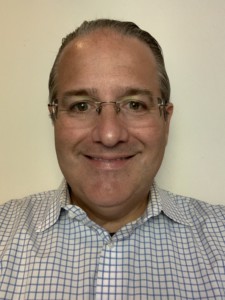 email daki@rmiofmaryland.com
or call 410-941-9042
The ENERGY EDGE program is limited to Maryland manufacturers in the PEPCO and Delmarva Power service areas and helps manufacturers identify energy efficiency upgrades to reduce energy consumption and expenditures and secondly, gain access to resources to reduce expenditures and to funding to make the upgrades.
The Manufacturing Disruption Mitigation Assistance Program (MDMAP) is available to manufacturers across the state of Maryland. MDMAP is aimed at helping manufacturers reduce the risk of business disruption from COVID-19 by identifying ways to improve air flow, filtration and ventilation at their facilities.
Both programs include onsite audits from RMI's energy engineers at no cost to participating manufacturers. From the audits, the engineers provide a report on their findings with recommendations for upgrades, modifications and/or improvements to maximize results (e.g., energy efficiency, cost savings, reduction of risk of business disruption from COVID-19).
Companies Served Through RMI & MEA's Energy Programs
A&A Global
Acadia Windows & Doors
Agency  Hyattsville
American Yeast Corp
Amick Farm Hatchery
Assi Fabricators
Automated Coatings
Applied Biomimetics, Inc.
Aquafin
Autonomous Therapeutics
Berry Plastics
Beynon Sports Surfaces
Biofactura
Blind Industries & Services of Maryland
Capital Meat Company
C-Care
Champions Oncology
Chesapeake Specialty Products
Closet America
Cloverland Farms Dairy
Coty
Crystal Steel Fabricators
Danko Arlington
DAP Products
D.S. Smith
Eastman Chemical
Eight O'clock Coffee
Ellicott Dredges
Emergent Biosolutions
Fabpro Technologies
Frito Lay
GM Baltimore Operations
Gray Graphics
Green Bay Packaging
GROCO
GSK
Hamilton Associates
Holmatro USA
Hub Labels
IDT Biologika
Innovative Cellular Therapies
Intralox
JM Huber
Jubilant Cadista
Kelley Foods
K&L Microwave
K&W Finishing
Mastiha Bakery
Maritime Applied Physics Corp
Marlin Steel Wire
Maryland Plastics
Maryland Thermoform
MATECH
MD-VA Milk Producers
McCormick & Co
McCormick Paint
Medifast
Meggitt
Micropore
Mosaic Printing
National Brewing
Northrop Grumman Innovation Systems
Norwood Marble
Orbital ATK/Northrop Grumman
Plymouth Tube
Pompeian
Prime Manufacturing
Pritchard Brown, LLC
Products Support, Inc
Protenergy Natural Foods
PRS Guitars
Quality Biological
RF Ceramics
Rise Therapeutics
Ross Machine Company
Smiths Detection
Strouse Corp
T.W. Perry
Tate Access Floors
Tenax
Terumo Medical
Textron Systems
The Urban Winery
Thorlabs Quantum Electronics
Thymly Products, Inc.
Tishcon
Titan Steel
Toroid Corporation
Trinity Sterile
Tri State Envelope
Tulkoff Food Products
Unilever
United Therapeutics
US Gypsum
Viela Bio
Washington Woodworking
Williams & Heintz Map Corp
W.L. Gore
W.R. Grace
Zentech Manufacturing
Zodiac MilPro
For more information, contact Stacey Smith, Director of Outreach & Events for Regional Manufacturing Institute of Maryland, at stacey@rmiofmaryland.com.