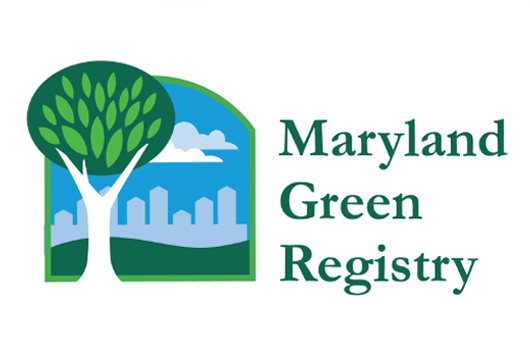 The Maryland Green Registry is a listing of Maryland companies who have implemented several sustainability metrics to publicly showcase their initiatives on the Maryland Department of Environment website. RMI has played a key role in helping more manufacturers apply to the registry and we are keen to get more manufacturers become Green Registry members as part of our image campaign. Several manufacturers that participated in RMI's Energy Program have won the annual Green Registry Award as well. RMI Energy program participant, Hamilton Associates was a 2017 Green Registry award winner. This has provided the firm with great public relations for the good work they do.
As RMI showcases manufacturers that have become members of the Green Registry we are also showcasing how these great companies have publicly committed themselves to energy and environmental sustainability policies and practices.
2017 Maryland Green Registry Award Winner: Hamilton Associates
RMI's Energy Program Impact: RMI Energy Program participant Hamilton Associates' energy investment led to significant savings and even after adding new machinery and a second shift to meet increasing demand, they are still spending less on energy – now saving 10% annually off their energy bill.  See more about their unique story below
Hamilton Presentation for RMI
Previous and Current RMI Energy Program Participants
Applied Biomimetic
Automated Coatings
Berry Plastics
Beynon Sports Surfaces
Chesapeake Specialty Products
Danko Arlington
Eight O'clock Coffee
Ellicott Dredges
GSK
Jubilant Cadista
M&M Refrigeration
Maritime Applied Physics Corp
Marlin Steel Wire
Maryland Plastics
Maryland Thermoform
MD-VA Milk Producers
McCormick & Co
Medifast
Meggitt
Norwood Marble
Orbital ATK/Northrop Grumman
Pompeian
Prime Manufacturing
Pritchard Brown, LLC
Procter & Gamble
PRS Guitars
Ross Machine Company
Toroid Corporation
Trinity Sterile
Tri-State Envelope
Unilever
Willliams & Heintz Map Corp.
W.R. Grace
Zentech Manufacturing
Zodiac MilPro