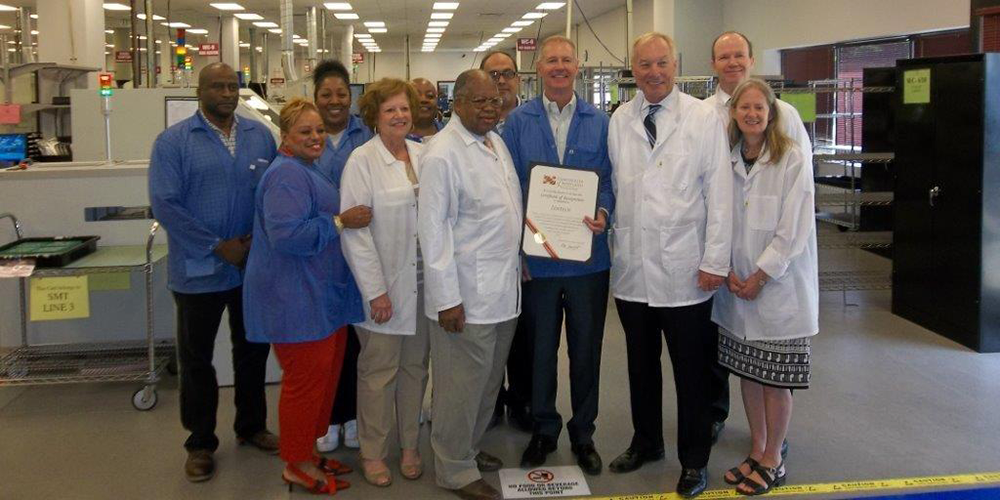 Comptroller Peter Franchot toured Zentech Manufacturing Inc. on July 31 and presented a proclamation, which recognized the business' contributions to the community, to company president Matt Turpin.
Zentech provides comprehensive supply chain services to markets with high complexity or reliability manufacturing requirements and a full range of hardware and embedded software services.
Turpin will be the keynote speaker at RMI's inaugural GreenTech Series meeting August 19. There, manufacturers in attendance can learn more about Zentech and its new energy efficiency LED technology systems. For details on the event, which is being held at the Baltimore Museum of Industry, or to RSVP, click here.