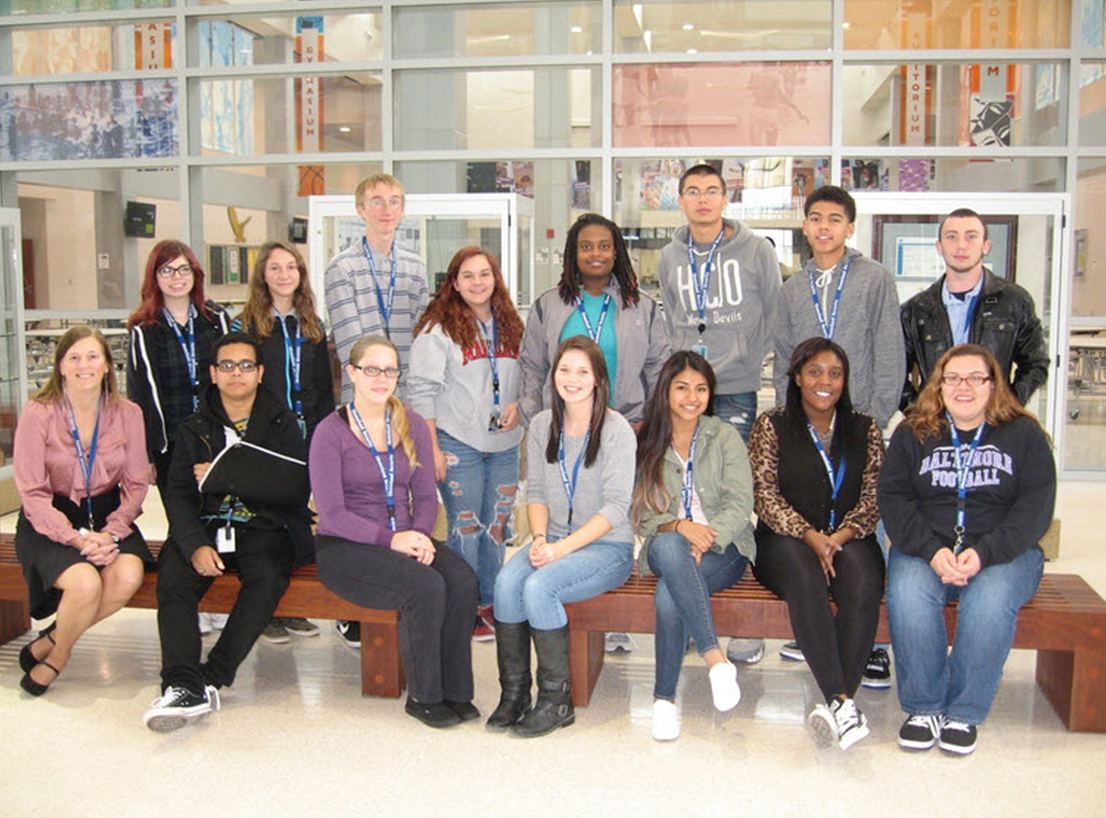 In response to the terrorist attacks on September 11, 2001, the Department of Homeland Security was created by President George W. Bush. With the creation of this cabinet department, new and exciting careers are available for those professionals interested in protecting our homeland. These careers include law, emergency management, immigration and customs, secret service, transportation, travel security and terrorism protection.
Dundalk High School is the only school in Baltimore County offering a completer program in Homeland Security for students interested in careers in this field. Coursework includes Foundation in Homeland Security, Criminal Justice, Science, GIS, and an internship.
Through their Senior Internship at CCBC, students have an opportunity to earn college credit. Graduates of the completer program at Dundalk High School are prepared for both entry-level positions in these fields as well as entry into four-year college programs.
These students will be attending our Oct. 29 event: lunch with Congressman Dutch Ruppersberger and other members of RMI Board of Directors for a briefing on U.S. national security. 
If your company would like to sponsor the cost of lunch for these students ($700), please call Mike Galiazzo at (410)-771-7111. RMI has notified the major media and expects coverage.
To register for the Oct. 29 event or for more information, click the button below.