Past Events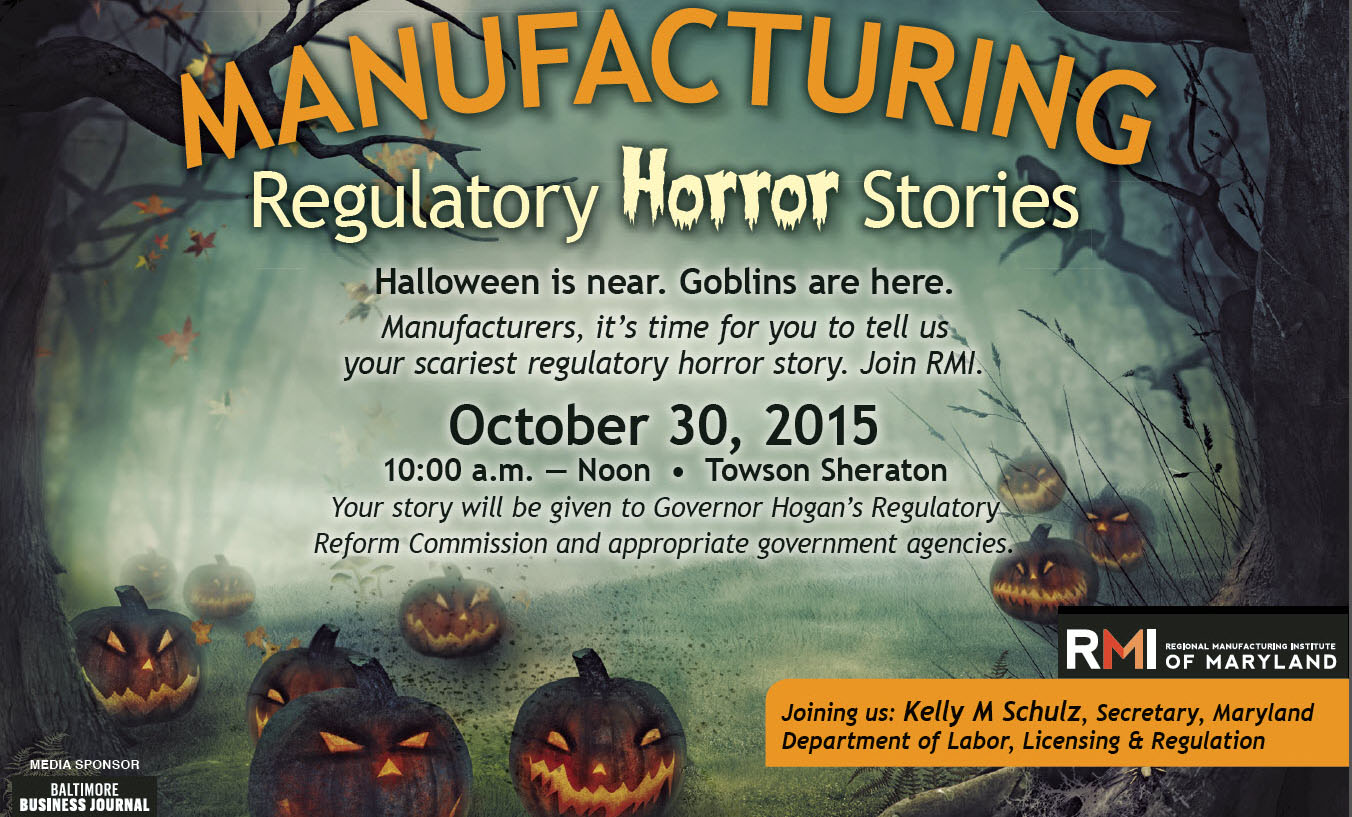 Halloween is near. Goblins are here.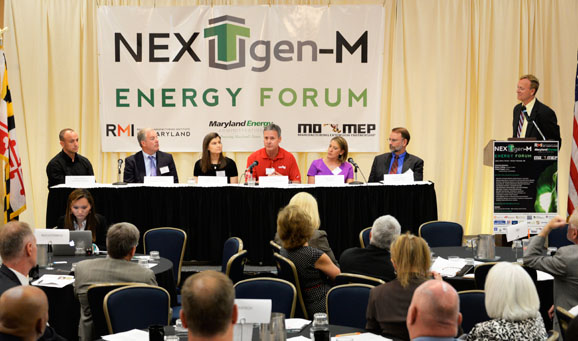 Join RMI and our energy partner from the Maryland Energy Administration and the Maryland MEP for RMI's November 11 Energy Forum as we feature the most recent leading Maryland manufacturing companies, Northrop Grumman, McCormick & Co, Advantage Book Binding, Prime Manufacturing Technologies and Murray Corporation who are graduating from RMI's Energy Efficiency Program. This is a great opportunity for manufacturers to hear from their peers on how this no-cost program has transformed their companies.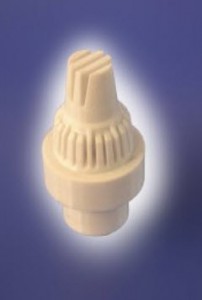 Join RMI on November 18 from 3 p.m. to 5 p.m. for a presentation on how 3D printing, additive manufacturing, and rapid technologies are transforming our world. 3D printing, also called additive manufacturing, is a process of making a three-dimensional solid object of virtually any shape from a computer-generated digital model. Additive manufacturing is poised to be a strategic industry for Maryland helping us to compete. Learn how this technology is used in prototyping, tooling/jigs/fixtures, and end-use parts in manufacturing applications. Hear from leaders on the front lines from big industry and nimble service providers to visionaries charting the course.
Wednesday, November 18, 2015
3:00 p.m. – 5:00 p.m.
DoubleTree/Hilton 1726 Reisterstown Road
Pikesville, MD 21208
RMI Members $40; Non-Members $60
Reception/Beer and Wine following program.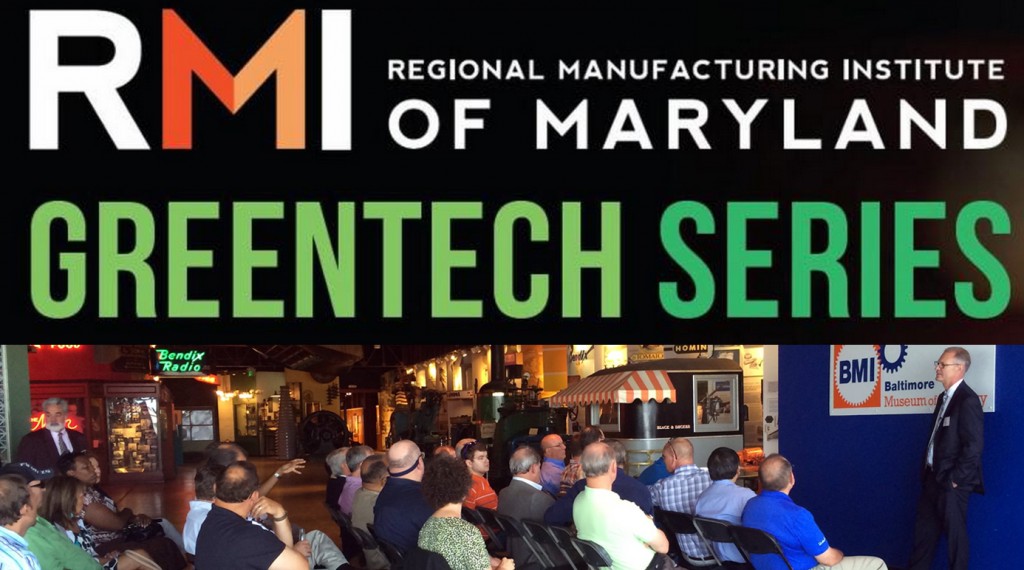 Join us October 7 at RMI's next GreenTech Series forum.
Meet fellow Maryland manufacturers for some relaxed networking and refreshments from 5:00 pm – 7:00 pm.
Don't miss this great opportunity for manufacturers only to hear about sustainability programs in Maryland.
Mark your calendar for these upcoming GreenTech Forums:
Wednesday, November 11
5:00 pm – 7:00 pm
Wednesday, December 9
5:00 pm – 7:00 pm
The Orioles Game today has been moved to a 12:00 pm start time.  The Manufacturing Day Celebration Event location is now at the   M&T Bank Stadium, North Club Level starting at 7:00 P.M. TV's are set up to watch the Raven's game. We will have the showcase of products and our reception with food and drinks. No ticket is needed. Game on… Party on!
NEW EVENT DETAILS:
Location: M&T Bank Stadium, North Club Level
Time: 7:00 – 11:00 PM
Event Details: We will have the Make it in Maryland Product Showcase on display as well as TVs showing the Baltimore Ravens vs. Pittsburgh Steelers game from 8:00 – 11:00 pm. The game is being played in Pittsburgh but there is no better venue to take in the game than M&T Bank Stadium.
Food and Drink will be included and all participants will still receive their Manufacturing Day at the Yard T-Shirts.
Entrance: Please use the Southwest Suite Entrance facing Camden Yards in front of the Ray Lewis Statue. You do not need your Oriole ticket to attend the event at M&T. But only people who have tickets may attend.
Parking: Park on side near Camden Yards and enter through the Southwest Suite Entrance (By Ray Lewis Statue). There is parking by the gate for $10/car.
For additional updates check the MEP website http://www.mdmep.org/
Join us on July 15 at RMI's next GreenTech Series forum and hear from Procter & Gamble's Hunt Valley Site Engineering Leader, Carlos Nakamichi, and Site Sustainability Lead, Michael Roth as they discuss the sustainability program at this facility. We will also be joined by Roger Campos, Governor Hogan's Business Ombudsman, who will provide an update on key administrative initiatives and Governor Hogan's condition.
Meet fellow Maryland manufacturers for some relaxed networking and refreshments from 5:00 p.m.- 7:00 p.m.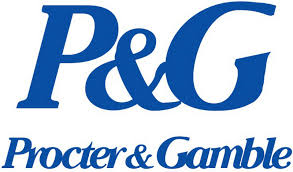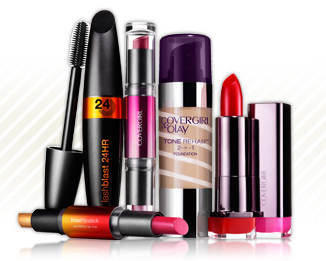 Join us on April 15th at the Baltimore Museum of Industry from 5:00-7:00 p.m. as RMI hosts its manufacturers-only monthly GreenTech Series.
Larry Hogan has made a point of addressing the importance of manufacturing during the time since becoming Governor of Maryland. On March 26, he will address hundreds of manufacturers directly for the first time during the Regional Manufacturing Institute of Maryland's "Decades of Dedication Gala" at Martin's West in Baltimore County.
"We are honored to have Governor Hogan participate in our celebration of all that manufacturing does for this community," said Dr. Mike Galiazzo, President of the Regional Manufacturing Institute of Maryland (RMI). "I think it's safe to say that I speak for manufacturers across the state when I say how encouraging it is to see the governor take such a vested interest in what we do."
The event commemorates RMI's 25th anniversary, and is themed as a dinner banquet honoring local manufacturing companies' ongoing contributions to the state, as well as an opportunity for those companies to recognize their longest serving and important employees. The keynote speaker is Gloria Flach, Northrop Grumman's corporate vice president and president of electronic systems sector.
It will take place from 5:30-9:30PM, with tickets and table registration still available. More than 40 local manufacturing companies have already reserved tables.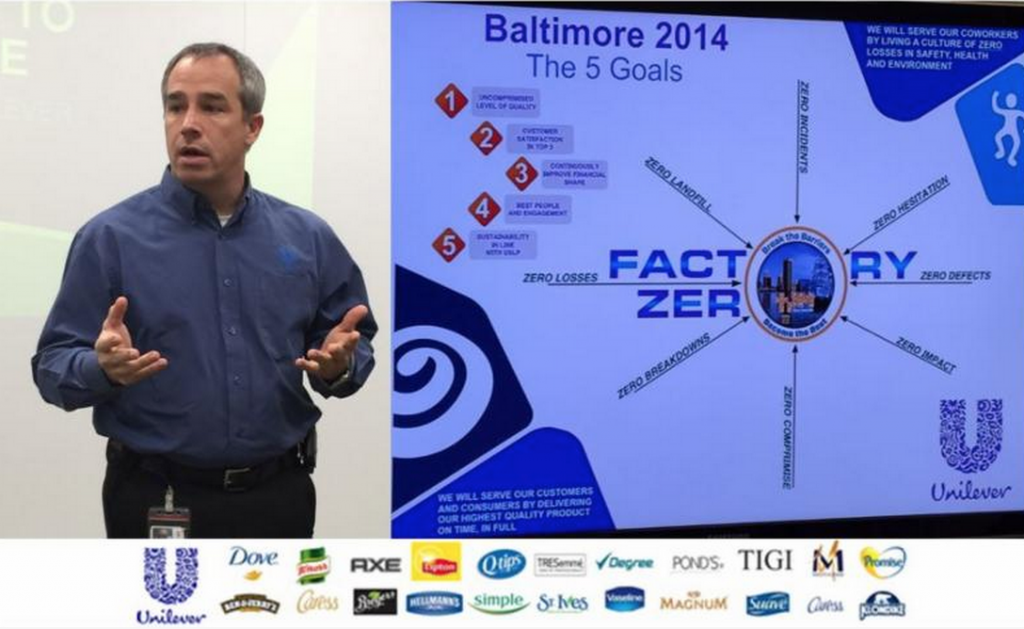 Join us on April 15 at the Baltimore Museum of Industry from 5-7 p.m., as RMI kicks off its manufacturers-only 2015 GreenTech Series! [Read more…]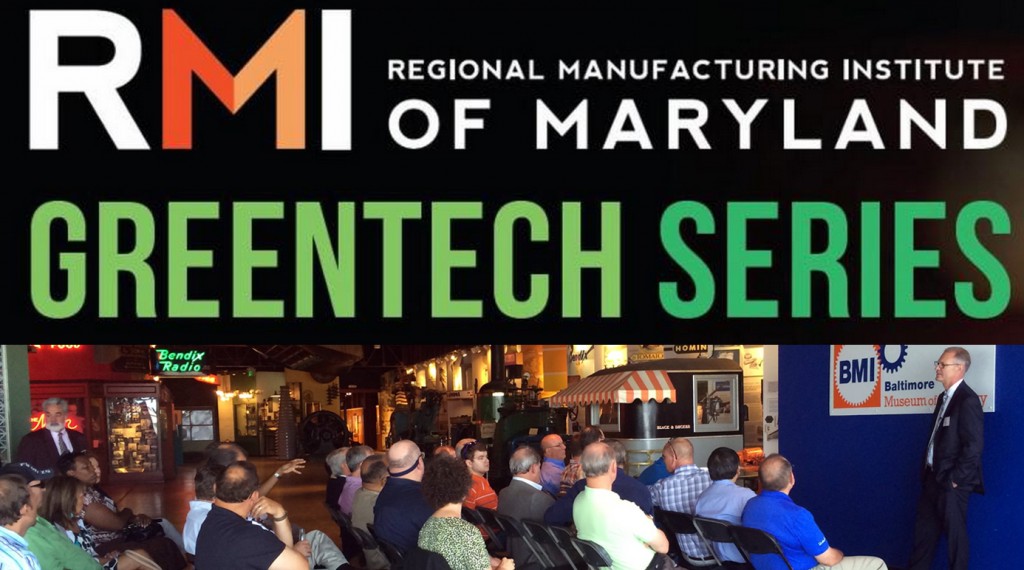 RMI is set to host its first GreenTech Event of the year Jan. 27. [Read more…]