I sent an email to my elected officials this morning (below) inviting them to visit manufacturing facilities in their district. Please consider sending an email.
It's very easy if you go to the Maryland Chamber of Commerce website. Simply add your address, text . Based on your address the system automatically selects your federal and state representatives and you select who you want to receive your email.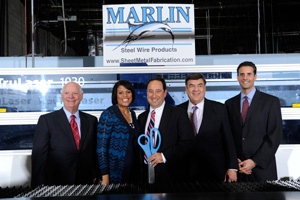 Go to http://www.mdchamber.org/ (right side, Contact Your Legislator)
"Manufacturing is a topic of conversation today. Thank goodness. Maryland manufacturers have been left relatively unsupported over the past decade. Now policymakers realize that "Making it in Maryland" means good paying manufacturing jobs that lead to middle class.