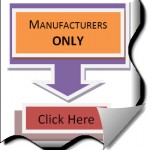 RMI is conducting a survey on manufacturers, asking them to tell us what they would do to help manufacturing if they were Governor.
Here is what manufacturers in our survey suggest:
Create a "one-stop shop" for businesses seeking guidance in dealing with regulations.
Cap the fuel tax and tolls.
I would ALWAYS bear in mind that the "competition" is directly to our north, south, and west.
We need to look at our regulatory, environmental, and tax policies, and compare them to PA, WV, and VA.
Implement a process that provides incentives for companies that invest in STEM education from elementary school through college.
Assemble a "blue ribbon" panel of manufacturing SME's (subject matter experts) and other stakeholders to perform a detailed SWOT analysis of Maryland manufacturing.
Keep jobs and manufacturing in Maryland.
Lower taxes and decrease regulations.
We would like to see the Governor work with the City-State partnerships that have been developed with other countries to create affordable warehouse space overseas for U.S. companies.
Initiate a program where unemployed workers would receive an increased benefit for training at a manufacturer.
Lower taxes, create more jobs, modernize our trucking fleet and provide the certification training required by our (transportation) industry.
Have additional  tax credits for manufacturers.
Promote manufacturing.
Reduce taxes.
Reduce taxes, reduce regulations and get out of the way.  Let business do business. Please don't help.
Become more business friendly and decrease regulation on us.
LOWER TAXES.
NO RAIN TAX.
NO ADDED GAS TAXATION.
MAKE THOSE WHO RIDE MASS TRANSIT PAY TO RIDE!
Stop MOSH from stupid regulations that severely impact manufacturing!
Have educational and training incentives for workforce initiatives.
Have programs that provide incentives for plant automation.
Maintain a more reasonable level of state spending to keep income taxes in check.
Continue help in opening up foreign markets.
Promote incentives for MD manufacturers.
Cut taxes.
Improve schools so graduates can read and do math.
Reduce the tax burden and improve efficiency with the regulatory bodies.
Provide incentives and tax breaks for investment and training.
Establish a "one-stop-shop" to assist companies that are expanding or relocating to deal with regulations.
Reduce the amount of duplicate reporting required between Fed/State/County.
 Reduce taxes, as it is very costly to employ people here.
Coordinate state response to NNMI,  state tax credit for manufacturing equipment purchases.
Eliminate corporate tax.
Have more loans for energy savings equipment.
Take steps to reduce MD's deserved reputation as a "tax and spend state."
Reduce taxes.
Talk about manufacturing publicly.
Enact right to work legislation so workers have a true choice. Initiate tax-free manufacturing zones.
Give tax credits for manufacturers to on-shore current, off-shore products and services.
Streamline regulations, create kiosks or small government office where you can get answers to most of your regulation issues.
Reduce MD government wasteful spending-elimination of unions in state government.
Recognize that even old established industries can qualify as being "high-tech."
Just because an industry is shrinking doesn't mean that it does not need workforce-development assistance.
Invest back in manufacturing and offer incentives or funding.
Active campaign to encourage our youth back into more blue-collar jobs as a alternative to four years of college.
More tax breaks.
Reduce rates for health care.
Opt out of Obamacare exchanges.
Reduce regulation.
Have tax breaks.
Equipment accelerated depreciation
Lower gas tax and tolls so people can afford to come to work.
Taxes and incentives are not business friendly.
Find opportunities internationally to help grow Maryland manufacturing
Lower government spending and cut taxes.
Focus on delivering value to manufacturers by containing potential liabilities/costs of care, infrastructure and incentivizing capital spending, R & D.
Lower taxes and reduce regulation.
Incentives for innovation roadmapping; incentives for "re-tooling" processes for efficiency and scalability; process improvement guidance programs.
Quit taxing and feeing us to death.
Rescind many of those taxes issued in the last three to four years.
Provide tax incentives.
Incentives.
Cover certain training costs.
Lower business taxes and repeal the MD death tax.
Lower estate taxes so I can keep my company in MD.
First and foremost, value manufacturing!  Then, reduce current and future mandates.
Protect companies from frivolous lawsuits.
Become more small business friendly.
Tax incentives for R&D.
Revamp Job Creation Tax Credit to be less burdensome and more of an incentive.
Lower Unemployment Insurance rates
Lower taxes.
Worker Training programs
Create program to attract young talent to work in manufacturing.
We need programs like vo-tech schools to foster a local blue collar workforce where co-op students can be placed in the workforce.
Manufacturing companies need hands-on laborers to manufacture.
Cut taxes! Cut red tape.
Lower water treatment taxes.
Enhance tax credits for hiring.
Property tax break for manufacturers.
Declare that manufacturing is an endangered economic resource.
Create a Cabinet position and (each Cabinet meeting would include a manufacturing report.)
Create a Blue Ribbon Commission to identify and implement the best recommendations for restoring a viable manufacturing sector.
Initiate an annual four-day manufacturing conference, managed by RMI, to which the Governor and the heads of every department must attend.
Work with companies and counties to NURTURE, not RESTRICT clean, profitable manufacturing operations.
Current regulators are more like environmental police men, who don't really understand manufacturing or the economic implications of their rigid demands.
County officials should be acting more like CONSULTANTS who want BOTH economical development and environmental improvement.
Cut taxes, fees and size of government.
Make it easy to do business in MD.