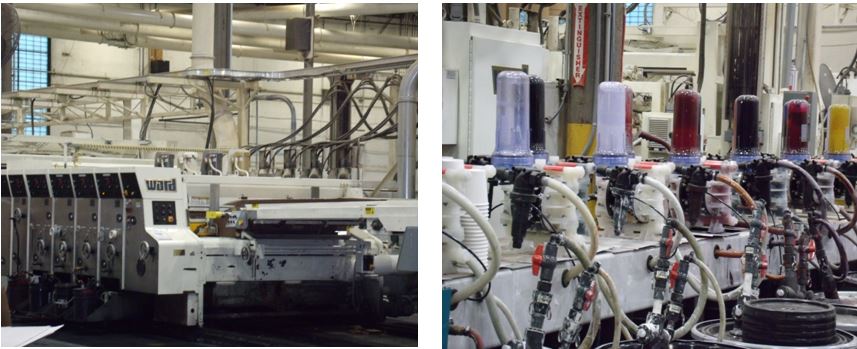 Join RMI at our next Breakfast Series event on May 14 to hear insights from Hunt Valley's Green Bay Packaging (GBP) General Manager Tyson Aschliman on how the firm has increased productivity through energy efficiency investments throughout their 200,000 square foot facility saving thousands of dollars in expenditures.
The firm is an integrated manufacturer of paperboard packaging producing retail boxes for bottles of beer like Clipper City and Miller Lite, packaging for medical products for Becton Dickenson, shippers for frozen food and cosmetics, and even retail displays for pet treats, produce, and other consumer products.
GBP is a privately owned, integrated manufacturer of paperboard packaging, headquartered in Green Bay, Wisconsin. The company owns forests and sawmills and employs more than 3,000 people and consists of over 20 divisions operating in 15 states, including the Hunt Valley, Maryland plant.
GBP has long been a sustainability leader. "It's woven into our fabric as GBP has led the way on closed loop water systems for its paper mills going back to the '80s", said Aschliman. "To me, it's all about waste and cost. If I'm losing money because we are not optimizing our energy sources or not eliminating waste, that is not good business," he said. "And it's bad for the environment as well."
GBP has led the way on sustainability and has benefited from it. Over 95% of GBP's paper sources are coming from certified sustainable forestry resources. GPB is planting what they're harvesting, they are replenishing what they are pulping and recycling what they use. "Our entire company is saving the planet while improving our bottom line at the same time," said Aschliman. GBP prides itself on taking a sustainable approach to sourcing its pulp and paper and has been a leader in helping to establish sustainable forestry to better ensure a dependable paper supply.