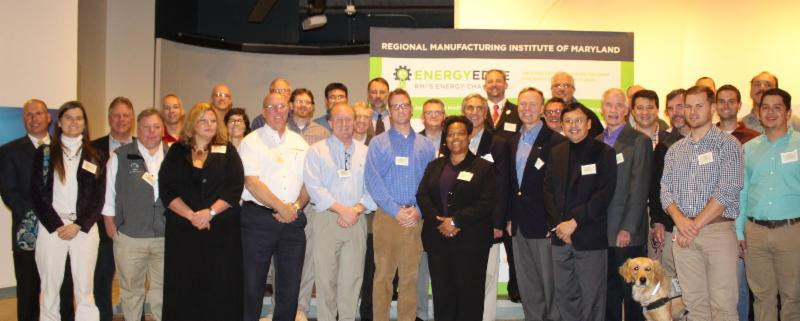 As the trusted partner for Maryland manufacturers for over 25 years, RMI has worked with over 200 Maryland Manufacturing firms providing energy services to help reduce their energy expenses. RMI has a top flight engineering team and change management experts that help companies reduce energy expenses. We also provide culture change training so that employees embrace the value of energy efficiency. The effort has made a long lasting impact in the companies and also had a catalytic affect on other aspects of reducing waste within the firms.
In 2011, RMI was been sought out by Baltimore County's Office of Sustainability to carry out our original pilot effort to reduce energy for manufacturers. As a result of the effort, within nine months, RMI was able to reduced energy bills by 15% from the firms where RMI provided services.
From 2013-2016, RMI partnered with the Maryland Energy Center on a grant received from the Customer Investment Fund to reduce energy for firms in the BGE service territory. Through our facility audits, we've identified over 48 million kilowatt hours of opportunities to reduce energy expenses are in the process helping firms save firms over $2 million off their energy bills.
We have the track record and plentiful industry endorsements to prove the success of the RMI approach. Our goal is to save you money and provide you with the tools to better understand opportunities for energy management and sustainability.
To find out how you can benefit, call Peter Gourlay at 443-275-2489 or email him at peter.gourlay@rminextgenm.com