Attention manufacturing job seekers: Please see these great Maryland manufacturers below who exhibited at RMI's May 3 Techtonic Shift Matchmaking Expo. We have posted their available job opportunities so please review and follow up with the companies of interest (note: some also have apprenticeship and intern opportunities as well).
Arnold Packaging is the most comprehensive packaging company in the industry serving as a single source for the distribution of packaging supplies, the design and manufacturing of custom-made containers, automated inventory management and packaging automation. The company utilizes four generations of packaging expertise to provide innovative solutions that make its customers more profitable through individualized solutions, reduced freight costs, cutting edge packaging and shipping technologies, and more. Arnold Packaging's new division, Arnold Automation, focuses exclusively on showing customers how they can leverage automation to bring down labor costs and increase profitability. www.arnoldpackaging.com
Job Opportunities: http://arnoldpackaging.com/careers/overview/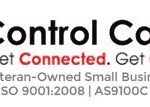 Control Cable
Control Cable is an ISO 9001:2008-certified manufacturer of custom and standard cable assemblies, as well as a distributor of premise networking products. For over 30 years, our customers have relied on us because we're small enough, flexible enough and agile enough to provide personal, individual service to each client. Yet our company is large enough to handle any workload, from a single cable to a run of hundreds of thousands.  Control Cable is a manufacturer of cable assemblies and harnesses. In addition, also a distributor of premise wiring products, CAT5e, CAT6 and fiber optic patch cables.
Job Opportunities:

Dunlop Protective Footwear
We are Dunlop® Protective Footwear, the leading global manufacturer of protective footwear. In more than 50 countries worldwide, we provide comfortable and protective footwear for you, the workers in Agriculture & Fishery, Food processing, Industry and the Oil, Gas & Mining industry. Our continuous innovation combined with a solid dose of handcraft, makes the best working boot in the world. To give you the safety and comfort you deserve.
Job Opportunities:

Eaton's Beltsville, MD Aerospace facility is home to 400+ passionate and creative team members. Our products power hundreds of military and commercial aircraft platforms with a focus on improved reliability, weight reduction, and fuel efficiency. Components & products developed at our location are used for the Mar's Rover, protecting the Declaration of Independence, and keeping passengers cool and safe as they travel to their favorite vacation destinations. Eaton's comprehensive portfolio sets the industry standard for engineering excellence, customized solutions for today's industry needs while developing new technologies for next-generation aircraft designs. If you're looking for work that is engaging, exciting, and meaningful then join us and contribute to making what matters work.
Job Opportunities: https://jobs.eaton.com/jobs?page=1&keywords=beltsville

Gamse Labels & Packaging
Gamse is a 122 year old Baltimore label and packaging printer. We provide labels and packaging to U.S. food, beverage, pharmaceutical and consumer product companies using three different printing processes: digital, flexographic and lithographic. Our customers include McCormick, Goya Foods, D.G. Yuengling Brewery, Dogfish Head Brewery, Amy's Kitchen, Langers Juice, H.J. Heinz and Crayola.
Job Opportunities: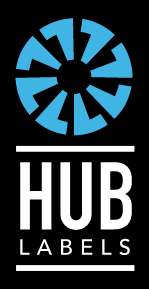 Hub Labels

Hub Labels wasn't always one of the largest, most diversified manufacturers of pressure-sensitive labels and linerless labels in the United States. Hub Labels services a diverse group of prestigious, worldwide companies, both large and small. We've achieved this amazing growth based on our superior product quality, first-rate customer service, consistent on-time delivery and, of course, offering the best prices in the industry.  Always an industry leader, Hub Labels continues to be the top source for quality flexo printed pressure sensitive and Ravenwood Linerless labels.  We are a leader in the packaging and printing industry known for providing a world-class experience to our customers, our employees, and our community.
Job Opportunities: https://www.hublabels.talentcmo.com/

Knorr Brake Company
Located in Westminster, Maryland, Knorr Brake Company (KBC) is a manufacturer of Braking, Door, and HVAC systems for the Mass Transit Rail Industry. KBC is a division of Knorr-Bremse, AG a Munich Germany based global leader in the design and manufacture of Brakes, Doors, HVAC, and on-Board OEM systems, aftermarket spare parts, overhaul & maintenance services for the Mass Transit Rail.
Job Opportunities: https://knorr-bremse-ats.silkroad.com/epostings/index.cfm?fuseaction=app.jobsearch


Orbital ATK – Missile Products Division
With more than 100 active programs, Orbital ATK's Missile Products Division has been an industry-leading developer and manufacturer of defense and aerospace components and systems for nearly 75 years. Our product line includes innovative and advanced missile and space propulsion and control systems, warheads, bomb fuzes, solid and liquid propellants, smokeless gun powder, and high-strength, heat resistant composite structures.
Job Opportunities: https://jobs.orbitalatk.com/jobs?page=1
Orlando Products, Inc.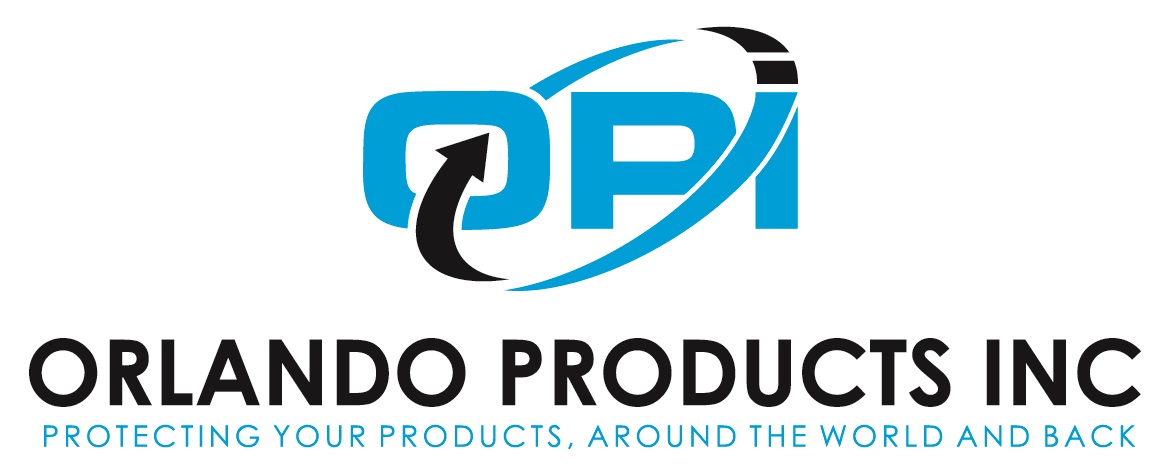 Founded in 1992, Orlando Products Inc. is a family owned and operated one stop shop for all of your packaging needs. We are an industry leader in the design and manufacturing of reusable & disposable packaging including custom case inserts, flexible & rigid foam inserts, shipping containers, corrugated & folding boxes, and engineered polyethylene foam products.  Additionally, Orlando Products Inc. is one of the nation's largest providers of packaging supplies ranging from padded mailers, bubble wrap, flexible sheet foams, and inflatable packaging systems to Hexacomb sustainable packaging solutions. We are also a trusted partner and premier core dealer of Pelican-Hardigg cases, offering you the level of engineering and service you expect.
Job Opportunities:

Phoenix Mecano
Headquartered in Frederick, Maryland, Phoenix Mecano is the North American sales and value-added manufacturer of Rose Industrial Enclosures, Bopla Electronic Enclosures, and RK Automation Solutions product lines. We've been protecting and moving the world's innovations for over 30 years.
From machining to surface treatment to assembly, Phoenix Mecano has the capabilities that fit your specific needs and can quickly get the job finished — every time. With our extensive technical understanding and expertise, you don't have to worry about unexpected problems or delays in getting your custom solution.
Job Opportunities: https://phoenixmecano.applicantpro.com/jobs/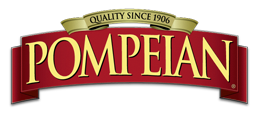 Pompeian, Inc.
Baltimore based since 1906, Pompeian, Inc. is America's largest national brand of olive oil, best-selling wine vinegars and a variety of cooking wines. In addition, Pompeian is the first brand to carry the USDA Quality Monitored seal on its extra virgin olive oil
Pompeian has a state of the art manufacturing facility and laboratory with corporate offices all in the same location. There are multiple full-time positions and work shifts available that include internal advancement opportunities.
Job Opportunities: http://www.pompeian.com/careers/

Products Support, Inc.
Products Support Inc. (PSI) is a full service manufacturing facility known throughout the Aerospace, Defense, Military, and Commercial industries as a partner that can be counted on for superior products and services.  PSI is considered an industry leader in precision manufacturing. We specialize in automated design along with mechanical, electrical and reverse engineering. Our staff of professionals are committed to excellence and creativity.

Job Opportunities: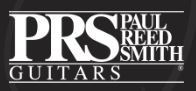 PRS Guitars
Located in Stevensville, Maryland, Paul Reed Smith Guitars is one of the world's premier guitar and amplifier manufacturers. Since our humble beginning in 1985, PRS Guitars has always strived to create the highest quality instruments possible. Guitar and amplifier building are very personal things here, as most of us are dedicated players, refining our craft as builders, musicians, and artists of all kinds. Our deep commitment to the craft and our culture of quality are what drives PRS in the workplace and the marketplace.  We are a unique bunch with passion, deeply-rooted culture, and an ever-maturing understanding of the instrument, so if you are looking for an exciting career opportunity within a fast-paced and dynamic organization, PRS could be a great fit for you! Being located on Kent Island gives us the best of both worlds within Maryland. And, we are less than a mile from the Chesapeake Bay Bridge, which makes commuting a snap regardless of which side of the bridge you call home. Please see the above listings for opportunities.
Job Opportunities: www.prsguitars.com/careers

Stanley Black & Decker
Since 1843, Stanley Black & Decker has set the standard for excellence in everything we do. No company on earth has a stronger or more compelling history of delivering the hardworking, innovative, powerful tools that help professionals around the world build, repair, and protect the world's most valuable things. We are the leader in tools and security. We are Stanley Tools. We are DEWALT. We are Mac Tools. We are Porter-Cable. And we are much more. We are the doors that protect you at airports. We are the hydraulic breakers that rescue trapped earthquake survivors. We are the people on the phone in an emergency. No matter where you live, what car you drive, what stores you shop at, or what building you work in, you can bet that we had a hand in making it work. And you can guarantee that we'll keep making it work.
Job Opportunities:

Textron Systems
Textron Systems' businesses develop and integrate products, services and support for aerospace and defense customers, as well as civil and commercial customers including those in law enforcement, security, border patrol and critical infrastructure protection around the globe. Harnessing agility and a broad base of expertise, Textron Systems' innovative businesses design, manufacture, field and support comprehensive solutions that expand customer capabilities and deliver value. Textron Systems consists of its Electronic Systems, Lycoming Engines, Marine & Land Systems, Support Solutions, TRU Simulation + Training, Unmanned Systems and Weapon & Sensor Systems businesses. More information is available at www.textronsystems.com.
Job Opportunities: https://www.textronsystems.com/careers/job-search 


Tulkoff Food Products
A longtime leader in the food industry, Tulkoff Food Products is recognized for manufacturing a variety of full-flavored high-quality condiments, specialty sauces, and ingredients for food service, retail, industrial, co-pack and private label customers nationwide.
Job Opportunities: