Today, I was at Green Bay Packaging (GBP) in Hunt Valley for the Inside Series hosted by RMI and the World Trade Center Institute. The Inside Series is a program that takes people inside manufacturing companies to learn about successful strategies, company culture, international trade and leadership. Today, we heard from General Manager Tyson Aschliman. Aschliman, a member of the RMI Board of Directors, is a dynamo, and the GBP story is a great example of a next generation advanced manufacturing company.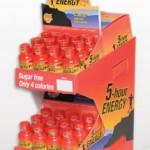 Green Bay Packaging makes cardboard boxes. (The machines they use to make the boxes are made by Hunt Valley-based MarquipWard United.)  They also design and print the outside product advertisements that many of us have seen, from the box containers for Heavy Seas beer (Clipper City Brewing in Baltimore) to the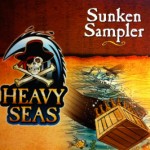 cardboard point of purchase displays in local supermarkets. Attendees all left saying it was a fascinating and very good presentation. The next Inside Series is June 13 at DAP headquarters in Canton (www.wtci.org) .
Green Bay Packaging is a national leader in sustainability. They grow the trees used to make the paper that goes into making the corrugated boxes. They also work hard to reduce waste at the plant with a focus on lean and green. They are a member of RMI's self directed energy conservation green team project designed to reduce energy waste and funded by the U.S. Department of Energy through a grant with Baltimore County government.
Check out Tyson's video on at this site clicking on the tab above – Energy Conservation Green Team