The following is an excerpt from a column written by David Burns, President & COO, The Ex One Company, for ProductionMachining.com. Dave will be the keynote speaker at our April 27th event – Rapid Technologies / Make + Manufacture.  For more info about the event, click HERE.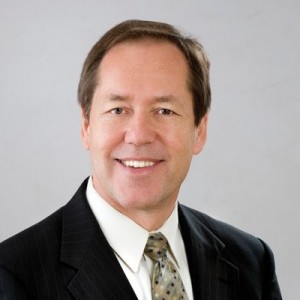 There has been a groundswell of interest in 2011 about the field of additive manufacturing (AM), which may be of relevance to your business.
If we look back 2 years or so, there were few mentions of additive manufacturing in the digital world or in the mainstream media. Now, blogs abound with discussions of AM, and articles have appeared in "The Economist," "The Wall Street Journal" and more. Why am I qualified to speak with you about this subject?
I am David Burns, the president of ExOne, which has developed an approach to additive manufacturing that is focused on industrial customers and industrial applications.
You could argue that I am biased in my views of the future of additive manufacturing. However, I worked for 27 years (including the title of CEO) for a traditional machine tool and tooling company. The combination of these two career experiences has given me an interesting perspective on why additive manufacturing is important.
Additive manufacturing includes the processes whereby material is added, layer by layer, to create objects. The creation of each unique layer is based upon data that flows from a "sliced" digital model of the part to be produced. The binding of material, inter-layer and intra-layer, may be accomplished by heat, chemicals or other processes, but the notion of layered build of objects is common across additive manufacturing.
If manufacturing parts in an industrial environment is part of your life, then it would be wise to anticipate that additive manufacturing will be part of your future.
Read More: Additive Manufacturing, Ready for Prime Time [ProductionMachining.com]