MEET THE TEAM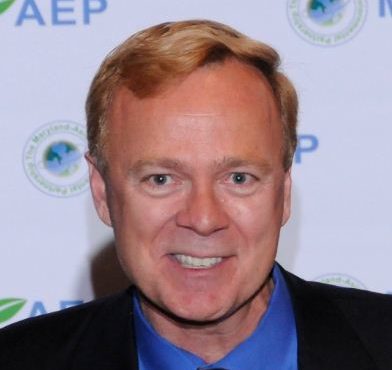 Meet the RMI Energy Program Team
For more information call
NEWS SPOTLIGHT
RMI Energy Champion of Maryland Manufacturing K&L Microwave Receives 2019 MEA Grant Funding Along with Five Other RMI Energy Program Participants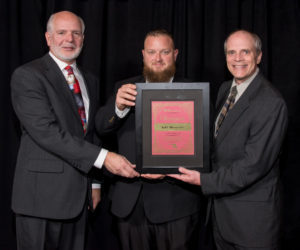 ENERGY CONSERVATION RESOURCES
PEPCO REBATE PROGRAMS FOR MANUFACTURERS
DELMARVA POWER REBATE PROGRAMS FOR MANUFACTURERS
RMI's Energy Efficiency Program
$Cost Recovery for Maryland Manufacturers
Join Maryland's leading manufacturers who have participated in a unique manufacturing services program to free up cash from energy inefficiencies. RMI encourages energy efficiency and economic growth for manufacturers being served by Delmarva and PEPCO. The State-funded program provides funding to help manufacturers identify energy efficiency upgrades to reduce their energy expenditures and help them access resources to incentivize their investments.
RMI is pleased to announce that it helped six of its Energy Program manufacturers, served by PEPCO and Delmarva Power, get awarded $226,755 in new grant funding from the Maryland Energy Administration's  Commercial & Industrial Grant Program (C&I) to support improving energy efficiency and reducing energy costs.
How it Works
To qualify for RMI's Energy Efficiency Program, manufacturers must receive their energy from either Delmarva Power or PEPCO. Priority will be given to those spending a minimum of $80,000 on electricity. The program is well tested and not time-intensive for company personnel. Eligible companies can receive over $20,000 worth top engineering services, at no cost, including an energy assessment of your facility, review of your company's energy management plan; help with applying for State grants and loans; employee energy culture change training for buy-in and participation in RMI's manufacturing leadership peer group to share best practices.
RMI has several openings available to join the program.  We are Maryland's major non-profit trade association with a priority goal to help your business grow.  Contact us today.  You can reach RMI Vice President Peter Gourlay at 443-275-2489 to find out how to benefit or email him at peter.gourlay@rmiofmaryland.com.
What Manufacturers Say About the Program


John Freeburger, Vice President of Manufacturing,  Holmatro USA –
"Within nine months of RMI auditing of our facility, we reduced our energy demands by approximately 1,500 Kwh per working day with an annual savings of approximately $40,000."


Luke Chow, President, Prime Manufacturing –
"I don't have the time to focus on energy, but RMI helped me apply for the utility rebates to upgrade my old inefficient lighting to LEDs. Now I'm going to save 50% off my lighting bill."


Jeff Blankman, Sustainable Manufacturing Manager, McCormick & Company –
"RMI provided thorough air leak detection and combined with other air reduction initiatives of our Packaging facility we identified 1.5 million kWh worth of energy reduction opportunities," he said.
List of Past/Current RMI Energy Program Participants
American Yeast Corp
Automated Coatings
Applied Biomimetics, Inc.
Berry Plastics
Beynon Sports Surfaces
Capital Meat Company
C-Care
Chesapeake Specialty Products
Cloverland Farms Dairy
Coty
Crystal Steel Fabricators
Danko Arlington
DAP Products
Eight O'clock Coffee
Ellicott Dredges
Emergent Biosolutions
Eastman Chemicals
Frito Lay
GM Baltimore Operations
Green Bay Packaging
GROCO
GSK
Hamilton Associates
Holmatro USA
JM Huber
Jubilant Cadista
Kelley Foods
K&L Microwave
Lockheed Martin
Macrogenics
Maritime Applied Physics Corp
Marlin Steel Wire
Maryland Plastics
Maryland Thermoform
MD-VA Milk Producers
McCormick & Co
Medifast
Meggitt
M&M Refrigeration
Northrop Grumman Innovation Systems
Norwood Marble
Pompeian
Prime Manufacturing
Pritchard Brown, LLC
Products Support, Inc
Protenergy Natural Foods
PRS Guitars
Ross Machine Company
Smiths Detection
T.W. Perry
Tenax
Textron Systems
Thorlabs Quantum Electronics
Titan Steel
Toroid Corporation
Trinity Sterile
Tri State Envelope
Tulkoff Food Products
Unilever
United Therapeutics
US Gypsum
Williams & Heintz Map Corp
W.R. Grace
Zentech Manufacturing
Zodiac MilPro