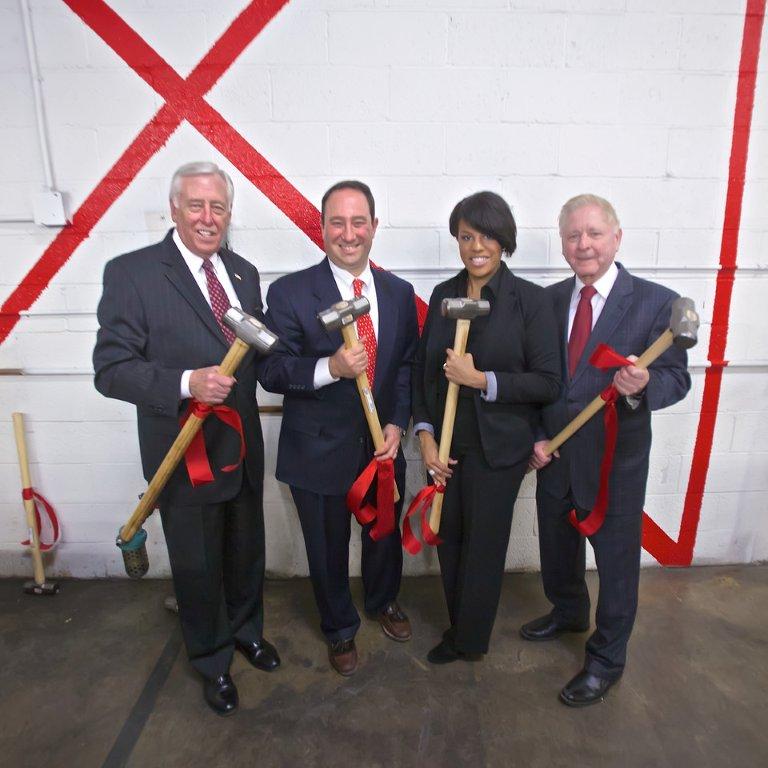 Congressman Steny Hoyer, Marlin President Drew Greenblatt, Mayor Stephanie Rawlings-Blake and RMI President Mike Galiazzo at the "Tear This Wall Down" expansion ceremonies at Marlin Steel.
Marlin Steel is expanding facilities and adding jobs! See more information at: http://www.marlinwire.com/blog
Marlin Steel's plans for an expansion were featured a recent article by The Baltimore Sun, wherein company owner Greenblatt was interviewed regarding the company's expansion plans. Throughout the interview, The Baltimore Sun reporter Arthur Hirsch and Marlin's company president discussed numerous topics beyond the upcoming expansion.
For more information on Marlin Steel, please visit: http://www.marlinwire.com.