Recently RMI Board Member Susan Ganz (Lion Brothers), was featured in a Baltimore Sun column by Jay Hancock.  Here is an excerpt…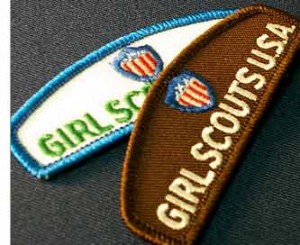 Lion Brothers is outsourcing again. Unpaid child laborers will design one of the Owings Mills company's newest embroidered emblems.
That's a good thing, in this case. If the factory of the future is about fast turnarounds on custom orders produced close to the customer, Lion Brothers' new Girl Scout badge is a small but telling indicator that U.S. manufacturers might have a place in the global economy after all.
President Barack Obama's blueprint for reviving American factories should help retain and perhaps create manufacturing jobs at the margins. Tax incentives for capital investment and cutting income tax rates while eliminating loopholes could help U.S. manufacturing continue its recent rebound, manufacturers say.
But those factors aren't as significant as some that are largely out of U.S. control — the value of the dollar and the rising cost of manufacturing in China, for example. Neither are they as important as U.S. companies' attention to innovation, investment and change, which you can see at Lion Brothers every day.
The company makes tens of millions of badges for the Girl Scouts and Boy Scouts every year. Most are produced at Lion Brothers' plant in China, for the usual reasons of lower labor costs and other expenses.
But the Girl Scouts' new "Make Your Own" badge, which will be conceived and designed on the Web by Scouts — so that each girl's badge is unique — can't come from China.
The badges "are made one at a time," says Susan Ganz, Lion Brothers' CEO. "The cost of making one overseas and then shipping them back and individually packing them, labeling them and shipping them out would be time-prohibitive and costly."
So they'll be made in Owings Mills, along with the other 30 percent of the company's Scout badges and emblems that need to be made on short notice for quick delivery.
"We have a huge opportunity, at this moment, to bring manufacturing back," Obama said in last week's State of the Union speech.
Read More:  Obama plan not the biggest factor for U.S. factory revival (Baltimore Sun, January 28, 2012)