Show highlights Maryland manufacturers in Baltimore, Prince George's, Queen Anne's,  and St. Mary's counties and Baltimore City  
OWINGS MILLS, MD – Maryland Public Television (MPT) will air its special presentation of Made in  Maryland on MPT-HD at 8 p.m. on Saturday, October 2. The half-hour program, produced in collaboration  with the Regional Manufacturing Institute of Maryland (RMI), introduces viewers to some of the Free  State's most inventive 21st century businesses and looks at manufacturing's importance to Maryland's  economy. The show will also be available for viewing on the MPT livestream at mpt.org/anywhere/live stream-mpt/. 
With the Baltimore Museum of Industry as a backdrop,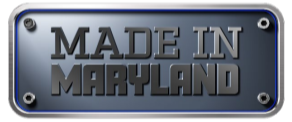 Made in Maryland host Andrew Michaels takes viewers on a fast-paced journey to shine the spotlight on five manufacturers among the more than 4,000 such businesses that call Maryland home. A short preview of the show is available at https://bit.ly/3CWqmtt. 
"MPT's high quality programming and storytelling give new meaning to the phrase 'Made in Maryland,'"  said Dr. Michael Galiazzo, president, RMI. "Viewers will be fascinated to discover the local people, places,  and products that represent Maryland manufacturing and help make our lives better each day." 
Made in Maryland profiles the following companies whose dedicated workforces apply a wide range of  technologies, cutting-edge precision, and skilled craftsmanship to the manufacturing of products for local,  national, and international customers: 
Encore broadcasts of Made in Maryland will air later that evening at 11 p.m. on MPT-HD, as well as 9 p.m.  on Wednesday, October 6 and 11 p.m. on Tuesday, October 12 on MPT2/Create. Check MPT's program  schedule at mpt.org/schedule/ for additional airdates in October and November. 
Major funding for Made in Maryland is provided by CFG Bank and Kaiser Permanente. Additional support  for the program comes from the Maryland Department of Commerce and the Maryland Economic  Development Corporation. 
# # # 
About Maryland Public Television 
Maryland Public Television (MPT) is a statewide, public-supported TV network and Public Broadcasting Service member  offering entertaining, educational, and inspiring content delivered by traditional broadcasting and streaming on TVs,  computers, and mobile devices. A state agency, it operates under the auspices of the Maryland Public Broadcasting  Commission. MPT creates local, regional, and national content and is a frequent winner of regional Emmy® awards.  MPT's commitment to educators, parents, caregivers, and learners of all ages is delivered through instructional events  and Thinkport.org. MPT's year-round community engagement activities connect viewers with resources on a wide range  of topics. For more information visit mpt.org.