Opportunities for Manufacturing at Tradepoint Atlantic
RMI is a member of the Baltimore County Economic Advisory Committee (BCEAC) headed by Anirban Basu. We provide updates to the Baltimore County Council on Industry Trends. At our meeting on March 22nd we discussed the opportunities for manufacturing at Tradepoint Atlantic (formally Sparrows Point) www.tradepointatlantic.com.

Maryland Chamber Competitiveness Coalition Meeting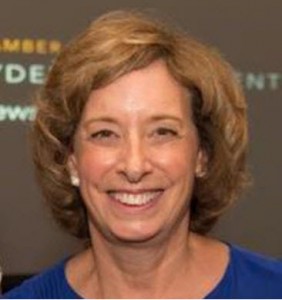 RMI is a founding member of the Maryland Chamber Competitiveness Coalition. On March 24th, Chamber interim President Kathy Snyder, hosted a briefing with former Delegate John Bohanan, Cornerstone Government Affairs, on the status of the Augustine Commission and a review of the Competitiveness Coalition's recommendations that included recommendations to expanding manufacturing across the state. Aris Melissaratos and Calvin Butler, chairs, gave excellent overviews of the goals and progress including working to influence Augustine Commission recommendations for lower taxes and less regulations. The Competitiveness Coalition and the Augustine Commission are two of the most vital organized efforts to make Maryland more pro-business working cooperatively with the leaders of the legislature and Governor.
Baltimore County Public Schools State of the Schools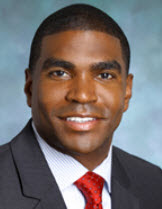 On March 23rd was amazing. Students from all grades participated in from of over 1,100 at Martin's West. Superintendent Dallas Dance announced a special programto mentor young boys. RMI serves on Dr. Dance's Business Advisory Board. Recently, RMI President Mike Galiazzo had breakfast with Dr. Dance and his top aides to discuss a program to get students more engaged in visits to manufacturing facilities beginning with GM's John Raut. More to come!
Workman Comp Insurance Costs
RMI member Ken Sanchez, President, Chesapeake Specialty wants to get manufacturers together to share information on insurance costs. On March 28th, RMI President Mike Galiazzo met with RMI member Tom Carroll of Diversified Insurance on this topic. RMI will be hosting a session or two for companies to learn from each other and to explore options for reducing costs.
Economic Alliance of Greater Baltimore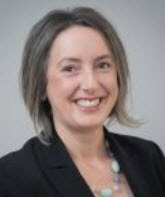 RMI President Mike Galiazzo met with Shannon Landwehr on March 29th to discuss manufacturing in the region and to get an update. Shannon will replace Tom Sadowski on the RMI Board as she takes over as interim President and CEO. Tom was picked by Bob Caret, Chancellor, and University of Maryland System to become Vice Chancellor for Economic Development. Last fall RMI sponsored a forum by the state chamber featuring Dr. Caret. Mike have known Bob since his first job at Towson University. Maryland is fortunate to have an educational leader with a pro-business philosophy leading efforts to blend business and education partnerships for the state.
Light City Visionaries (They came up with the idea!)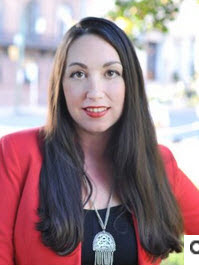 Brooke Hall and Justin Allan spoke at the World Trade Center Institute's Light City reception on the 27th floor of the World Trade Center on April 2nd. RMI President Mike Galiazzo spent time with Commerce Secretary Mike Gill and Deputy Secretary Steve Pennington of Commerce discussing programs for Maryland manufacturing. Deb Kielty, was on hand to greet her many admirers.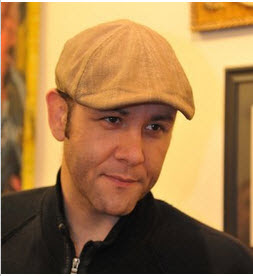 Peter Bowe, Ellicott Dredge, and member of the Augustine Commission was there. He has done an excellent job of supporting a leadership program in international trade. Peter is a big supporter of the Digital Harbor Foundation, a group of young talented students, who will be showcased at the RMI May 26th Gala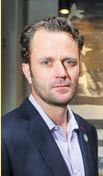 Last Friday, Mike attended Light City University's conference at the City Garage. Very impressive program! Demian Costa, managing partner Sagamore Ventures, the investment arm of Plank Industries, was there along with hundreds of others including Mayor Stephanie Rollings-Blake.
Demian confirmed he will speak at the RMI Gala on May 26. He will discuss the City Garage, Port Covington and Under Armour's advanced manufacturing.
Saturday Night BGE hosted a Light City Reception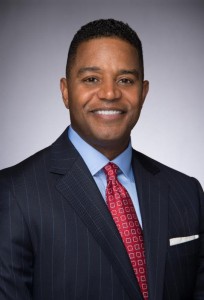 BGE President, Calvin Butler, and RMI President Mike Galiazzo spoke about the need to grow manufacturing in Baltimore City and the Region to provide a greater number of people opportunities to find or good paying manufacturing jobs. BGE's Ammanuel Moore and John Quinn two great friends of RMI, were there and we discussed the success of RMI partnership with BGE. Mike met Michael Moore CEO, Tradepoint Atlantic (Sparrows Point). We discussed efforts to attract manufacturing to the 3100 acre industrial and maritime park. Mike will be visiting with him soon to discuss their strategies for business attraction.