Join RMI and our manufacturing stakeholders next
Wednesday, July 13th
at the RMI NextGen-M Energy Forum as we feature leading Maryland manufacturing companies, and graduates of the RMI energy program, who will discuss their successful efforts to improve energy efficiency at their factories. This is an opportunity for you to find out about energy efficiency and sustainability programs, BGE rebates, incentives and state funds to help manufacturers implement energy improvements. These are great success stories and we want you to learn how to benefit from these and programs.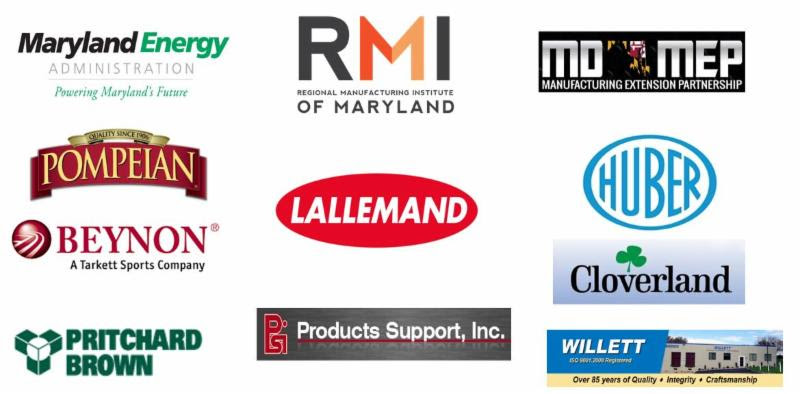 Exhibitors will provide information on purchasing energy at reduced costs and a wide variety of other services. These may help your company be more competitive by becoming more energy efficient and building new partnerships with RMI and other manufacturers.
Program Agenda
Welcome from RMI's new Board Chairman, Aris Melissaratos
Remarks from Governor Hogan's newly appointed MEA Director, Dr. Mary Beth Tung
Insights on Innovative Energy Savings Technologies
Recognition of C-Care for winning Green Registry Award
Panel Discussions from Pompeian, Beynon Sports, Pritchard Brown, M.S. Willett, J.M. Huber, Cloverland Farms Dairy, Lallemand/American Yeast and Products Support, Inc.
Discussions to Highlight:
Employees Green Teams
Upgraded Facility Lighting
Upgraded Compressed Air Systems
Upgraded Heating and Cooling Systems and Building Controls
Upgraded Building Envelope
HVAC Systems Upgrades
Identified Thousands of Dollars in Energy Leaks
Established Sustainable Approach to Energy Management
When
Wednesday July 13, 2016 from 7:30 AM to 11:30 AM EDT
Where
Radisson North Baltimore
2004 Greenspring Drive
Timonium, MD 21093