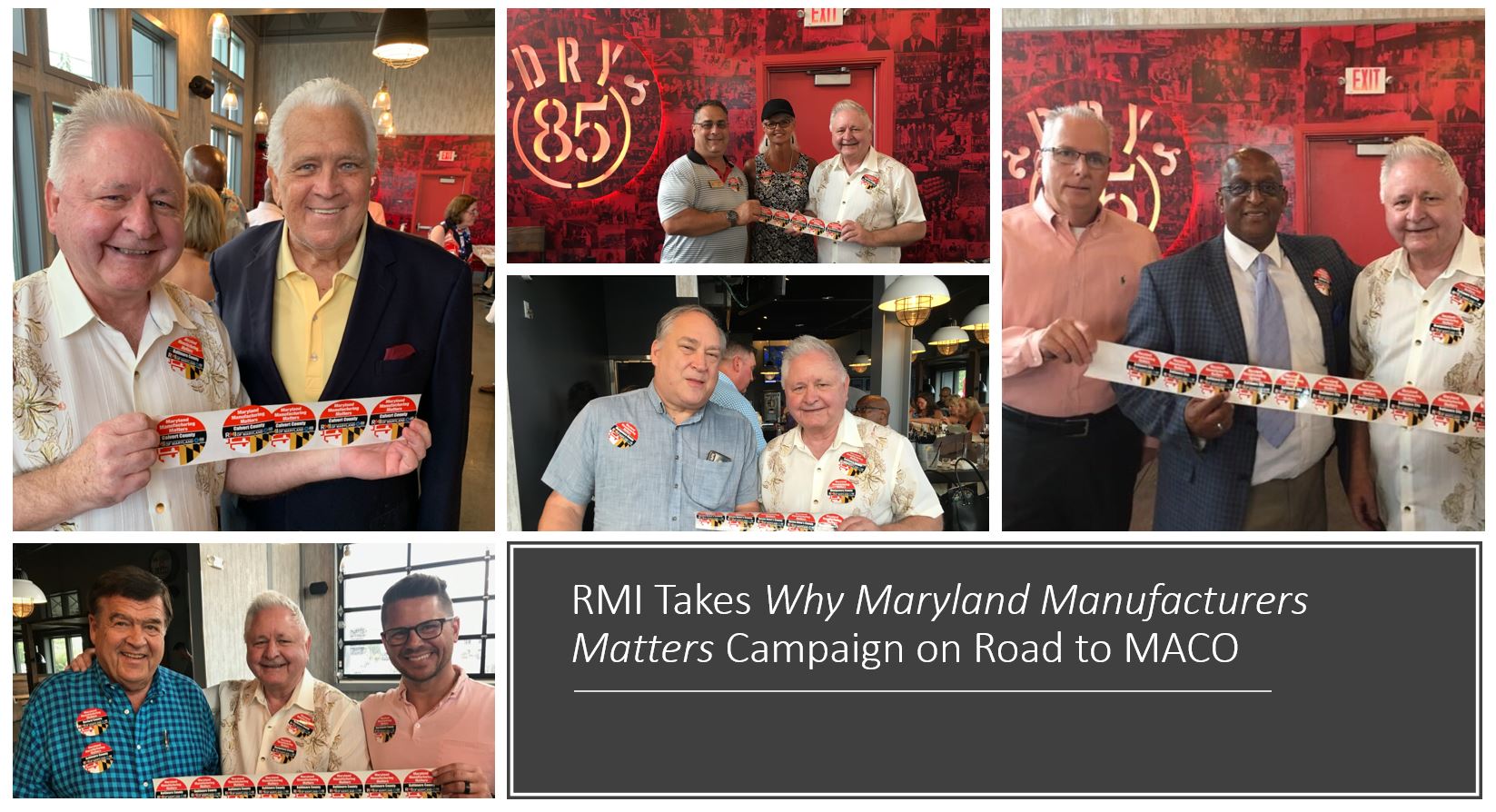 August 15, 2019 – Ocean City. RMI engaged Maryland congressional, legislative and county executive leaders at "Dry 85′" restaurant at a reception for elected officials at MACo in Ocean City, hosted by Alexander & Cleaver and sponsored by RMI and the Daily Record. RMI President Mike Galiazzo attended the reception and met with many elected officials from across Maryland to help promote our manufacturing industry to emphasize why Maryland manufacturing matters to their economies and communities. RMI's Why Maryland Manufacturing Matters campaign aims to provide a continuous effort to promote the voices of the Maryland manufacturing ecosystem to educate stakeholder on the importance of our industry to local economies and communities.
Galiazzo met with many elected officials including Senate President Mike Miller, Baltimore Congressman Dutch Ruppersberger, Montgomery County Executive Marc Elrich, Baltimore City Mayor Jack Young, Delegate Anthony A. (Tony) Giangiordano from Dist. C, Harford County, and Delegate Teresa Reilly, District 35, Harford County and Cecil County. Each of them posed with Galiazzo holding their respective county Why Maryland Manufacturing Matters stickers (pictured above).
Montgomery County Executive Elrich who gave a big endorsement on the value of manufacturing. Galiazzo presented Maryland Manufacturing Matters lapel stickers with respective counties to various elected officials. Washington County's Hub Labels create the Why Maryland Manufacturing Matters stickers on behalf of RMI for each Maryland county in preparation for our attendance at MACO this week in Ocean City. Hear from Mike at MACO https://youtu.be/Scqclf1h6TU.