RMI Launches Its 2022 Champions of Maryland Manufacturing Program And Recognizes President Dr. Mike Galiazzo as the 2022 Grand Champion
2022 Champions to be showcased online beginning March 28, 2022 and celebrated in person on November 17, 2022
Presented by: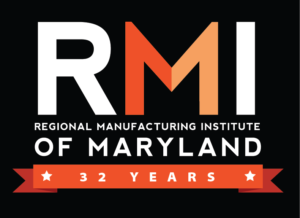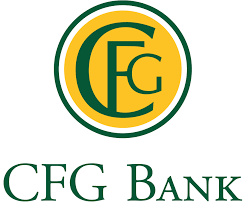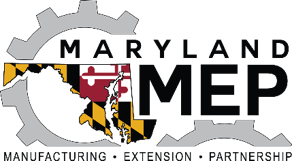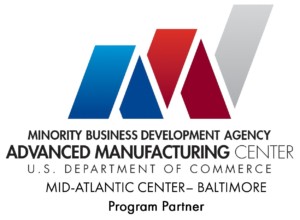 The Regional Manufacturing Institute of Maryland (RMI) is excited to announce the launch of the "2022 Champions of Maryland Manufacturing" program. The Champions program highlights successes in Maryland's manufacturing eco-system to include Champions in business, education, government and the community. Champions are outstanding individuals, companies, organizations, and agencies whose exemplary efforts of manufacturing-related innovation, leadership, goodwill, growth and transformation deserve recognition.
Champions inspire others through their remarkable stories of success. RMI will collect and showcase the stories online in its Champions of Maryland Manufacturing Directory. Additionally, on November 17, 2022, the Champions and the 2022 Grand Champion, Dr. Mike Galiazzo, RMI President, will be recognized at the Maryland Manufacturing Celebration at Martin's West from 5-8:30 PM.
"Manufacturing plays a critical role in Maryland's economy," notes RMI Director of Outreach & Events Stacey Smith. "It greatly impacts middle-class jobs, families, communities and quality of life. RMI launched the bi-annual Champions program in 2016 to highlight the exciting and valuable successes happening in this industry that others may not be aware of."
There is no cost to submit the story of an individual, company, organization, agency or academic institution whose extraordinary efforts deserve recognition for their contribution to Maryland's manufacturing industry in any one of these seven areas:
Innovation: Stories of new and creative approaches to manufacturing – including product development, technology development, digital transformation, new processes, supply chain management and more.
Workforce: Stories highlighting ways manufacturers and industry stakeholders have implemented new processes, tools or incentives to train, retain and attract manufacturing workers.
Women in Manufacturing: Stories recognizing women who have achieved greatness in their careers in manufacturing and individuals, organizations and programs that support, promote, inspire and advocate for women in the manufacturing industry.
Diversity & Inclusion: Stories highlighting efforts that embrace individual differences and create change towards diversity and inclusion in the manufacturing workplace, access by diverse manufacturing entrepreneurs or leadership to business resources and opportunities for success.
Community Engagement: Stories highlighting how manufacturers and manufacturing industry stakeholders are giving back to the Maryland communities in which they work, including financial donations and community service.
Energy Efficiency & Sustainability: Stories of manufacturers or efforts of service providers assisting manufacturers in making substantial changes to their operations to reduce electricity costs and stories of sustainability efforts in general.
International Trade – Import/Export: Stories recognizing those who have developed/implemented programs, incentives, tools and resources to foster international trade success in the manufacturing sector (e.g., business attraction, growth, new opportunities, cost savings, partnerships, etc.), as well as those who have experienced international trade success.
The Champions of Maryland Manufacturing Directory (here) highlights the Champions stories with photos and videos and will be online from March 2022 through December 2023. Those interested in submitting their own story or the story of an individual, company, organization, agency or academic institution whose extraordinary efforts deserve recognition can do so via this form.
"I am humbled that my Board of Directors' decided to honor me as the Grand Champion of Maryland Manufacturing this year," remarks Dr. Mike Galiazzo. Galiazzo has served as the leading executive for the non-profit organization since its inception in 1990. "I'm looking forward to our Celebration event to show my appreciation to those who have supported RMI's efforts and to recognize the 2022 Champions. The manufacturing industry is family. We rely on each other, help each other and celebrate each other. The Celebration is going to be an uplifting and memorable evening, that's for sure!"
RMI is presenting the 2022 Champions program and Celebration event in partnership with CFG Bank, MD MEP, MD Department of Commerce and Minority Business Development Agency Advanced Manufacturing Center – Baltimore. The manufacturing industry is one of the largest in Maryland, and we are always looking for creative ways to support vital Maryland industries, said CFGB President and CEO Bill Wiedel. "What better way to do that than by supporting RMI in its efforts to showcase the people, companies and organizations doing extraordinary work within the industry."
RMI Champions program promotional partners include: Economic Alliance of Greater Baltimore, Maryland Technology Council, Northeastern Maryland Technology Council, Maryland World Class Consortia, Maryland Economic Development Association, BioBuzz and Maryland Public Television.
The deadline for submitting a Champion story is September 23. For complete 2022 Champions of Maryland Manufacturing details, visit www.RMIofMaryland.com. Questions? Contact Stacey Smith at 443-844-0047 or stacey@RMIofmaryland.com.