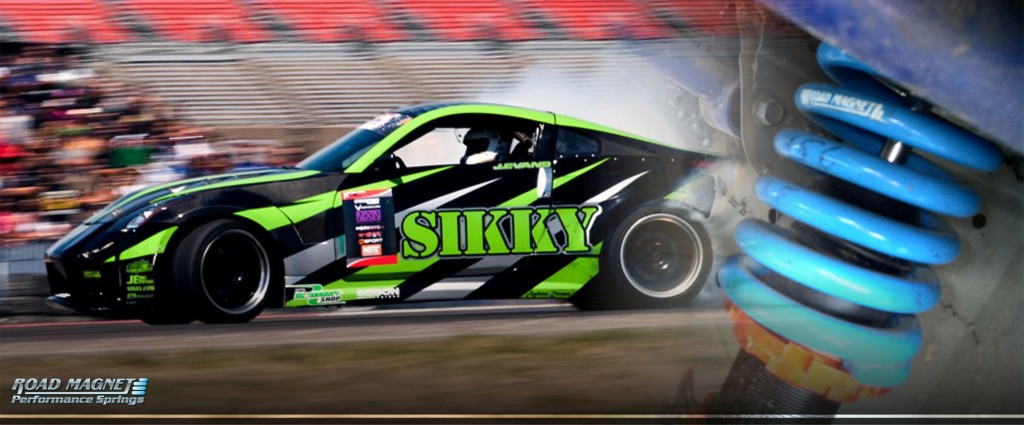 Over the span of four generations, the Kirk-Habicht Company family business has always led a unique manufacturing operation. The 105-year-old Baltimore-based company has had one common theme: Being open to change.
They started out making ship telegraph systems in the early 1900s, which led them into the brass hardware market for ships providing brass door knobs, bar plates, kick plates, spittoons and then brass railings for buildings in downtown Baltimore. When the brass market declined, the company transitioned to become a spring manufacturer for larger manufacturing operations starting with Sweetheart Cup, Westinghouse and Western Electric.
In the last half century, when custom springs became more in demand, Kirk-Habicht's reputation for custom quality work brought them market opportunities to provide specialized springs to the U.S. military, the U.S. aerospace industry and academic research institutions. So what started out as springs for telegraphs systems has evolved today into springs for  innovative products, such as ambidextrous trigger-lock springs; springs for armored personnel carriers; springs for the resting hook that catches the cable for spy plane drones landing on aircraft carriers; to springs for a bionic hands developed for Johns Hopkins University.
The company's reputation has continued to excel based on its ability to quickly design custom, high-quality springs. On the first day of the first Gulf War in 1990, the Kirk-Habicht Company received an urgent request from the U.S. Defense Department to provide a unique spring for a new chemical warfare detection unit. It was a new experience for Habicht, but it told him much about how their products are valued.
"At the outbreak of the war, this military officer calmly waited out in our lobby until the product was finished," said Mark Habicht, President of the Kirk-Habicht Company and fourth-generation family president.  "He then left with the springs."
"One of our keys to success has been adaptability," said  Habicht. "If any of the previous generations didn't change, we wouldn't be here to today."
Today, Kirk-Habicht is diversifying further, going into the automotive aftermarket business and selling their "Road Magnet©" springs to the automotive industry including such clients as the new Hybrid Lexus and Grand Prix racing cars.
"Since we had been designing and manufacturing springs for racing applications, it was an easy step to become partners with Team Lexus and help them win the 2002 Grand Am Cup," said  Habicht. "When we broke into this industry in 2003, we gained immediate market attention with the Road Magnet© brand. Since then, we've developed a cult-like following in the industry."
Clients needs focus on suspension springs, but Road Magnet© has great appeal to the weekend garage guys that need springs on older cars requiring hard to find parts. Habicht's Road Magnet© team travels to car shows and has found their sweet spot to be people that want a manufacturer that produces custom springs and powder coats them to match the vehicle.
"We have a cult-like following, people tell their friends that tell their other friends," said Habicht. "We're one of the best kept secrets in the suspension spring business."
"While this new part of the business augments our existing spring's business, it will have tremendous impact on increasing our revenue stream," said Habicht.
Road Magnet© product line allows the company to double the size of sales without drastically changing their identity.
"Today, Road Magnet sales generate about 10 percent of the revenues for the company and Habicht feels this will grow to 50%," he said.
Habicht says this expansion won't require additional capital, but understands the need to control cost. They realize saving money on energy will help them do more.
Kirk-Habicht recently signed on to be part of a self-directed green team program with a group of five other manufacturers led by Maryland's Regional Manufacturing Institute (RMI) of Maryland to help them conserve energy. The program is operating under at U.S. Department of Energy grant through Baltimore County, Maryland to help manufacturers with their energy conservation needs.
RMI's team is helping Kirk-Habicht better understand the total energy footprint being consumed by the company and suggesting specific actions to cut back on energy demand. The main systems that are being assessed include lighting retrofits and air compression and they are also implementing a comprehensive energy tracking system. In addition, RMI is also involving the firm in the sharing of best practices "green team" meetings with other manufacturers in the program.
"As a small company with limited resources, the RMI Green Team initiative has been invaluable to our mission," said Habicht. "We have only 17 employees, but they wear many hats and it's difficult to make improvements when we have our noses to the grindstone. The RMI guidance and lessons learned from other green team members has been invaluable. We're finding solutions to problems that were our radar screen, and we're now implementing those changes."
Habicht recognizes that having the outside help kick the tires of his operation is coming at the right time. He's laying the foundation for growth. RMI's program is also helping to train his employees so that they can appreciate the value in cutting back on waste and becoming more efficient with their energy use.
"This is the next step in becoming a more of green manufacturer," said Habicht. "We're becoming more green not just because it's the right thing to do, but because it falls right to the bottom line."
The worldwide access to the spring market and global competition changed the game for Kirk Habicht as well as the rest of America's manufacturers. Their invention of the Road Magnet©" allowed the firm to capitalize on the company's reputation for quality, reliability; flexibility and custom work. Road Magnet©" is now in demand all around the world. The firm is shipping to Australia, Sweden, and Japan and now looking to expand in the Middle East via the UAE. Baltimore County does 3-4 certificates of origins per month for cars going from Baltimore County going to the UAE. He heads to Abu Dhabi this April to meet potential distributors.
"They have the money and we want to be a part of this," said Habicht.
By Peter R. Gourlay, RMI Project Manager/Green Team Coordinator and Columnist for Manufacturing Today Magazine. He can be reached at peter.gourlay@mdaep.com.