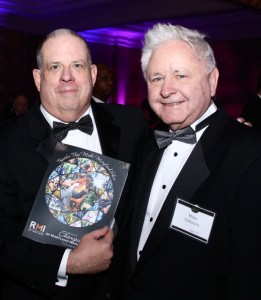 RMI's newly published 2016 Champions of Maryland Manufacturing Yearbook highlights the champions of Maryland's manufacturing ecosystem.  Champions were nominated from every county across the state of Maryland and Baltimore City and honored at a Tribute Dinner on November 30 at Martins West.
The yearbook recognizes 145 different champions for creating a positive image of manufacturing in the following seven nomination categories: accelerating product or process innovation; increasing growth through visionary leadership; contributing to communities; creating products that improve our lives; creating a positive culture of change management; attracting and engaging STEM students to manufacturing; and employing an inclusive workforce.
The November 30 Yearbook's publishing kicks off RMI's manufacturing image campaign geared towards helping correct misconceptions about manufacturing by reaching out legislators, the media and educators to showcase these great champion models of the industry.