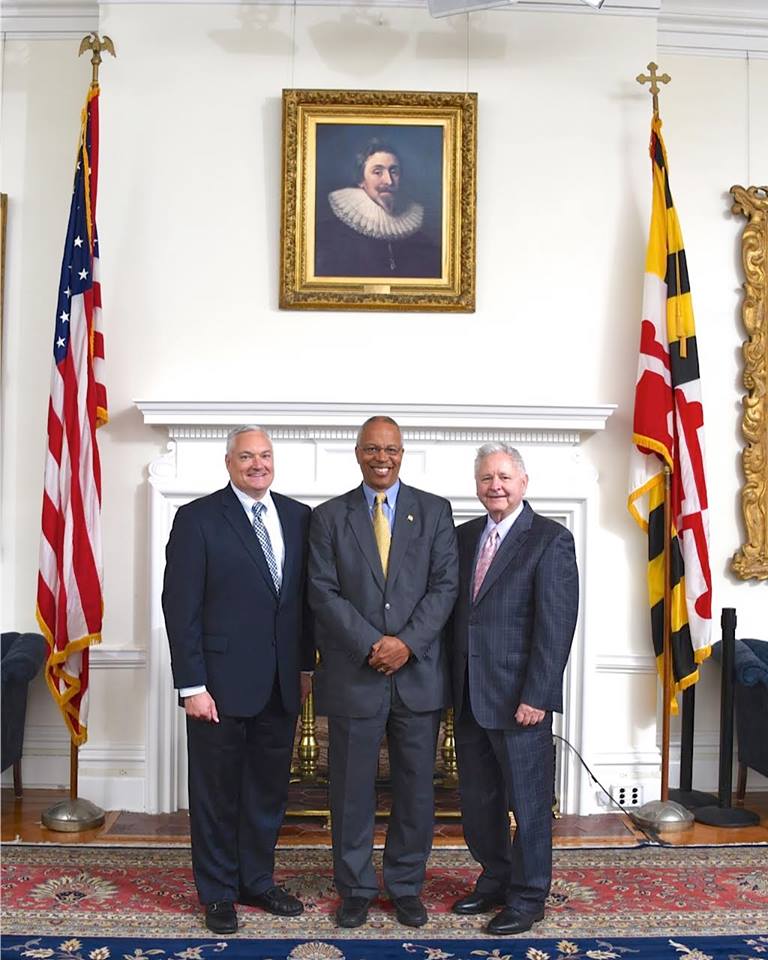 On October 2, 2015 Lt. Governor Boyd Rutherford presented Mike Galiazzo of RMI on Maryland and Brian Sweeney of the Maryland Manufacturing Extension Partnership a proclamation from Governor Lawrence J. Hogan, Jr., which declared the day Maryland Manufacturing Day.
WHEREAS, The citizens of Maryland are proud to recognize the contribution of Maryland manufacturing to the State of Maryland and to acknowledge the importance of the manufacturing industry to the State economy; and
WHEREAS, Maryland focuses on important competitive issues affecting the industry to strengthen partnerships between manufacturers, public and private-sector service providers, and Maryland schools for workforce development, including curriculum development, career preparation and continuous upgrading of employee skills; and
WHEREAS, Maryland is proud to salute the State's manufacturing industry and its manufacturing companies for serving as an economic catalyst generating higher-wage jobs in Maryland, bringing new dollars into the State's economy, and ensuring the development of a world-class workforce that helps Maryland manufacturers compete globally.
Now, Therefore, I, Lawrence J. Hogan, Jr., Governor of The State of Maryland, do hereby proclaim October 2, 2015 as Maryland Manufacturing Day in Maryland, and commend this observance to all of our citizens.