Baltimore County House Delegation Applauds RMI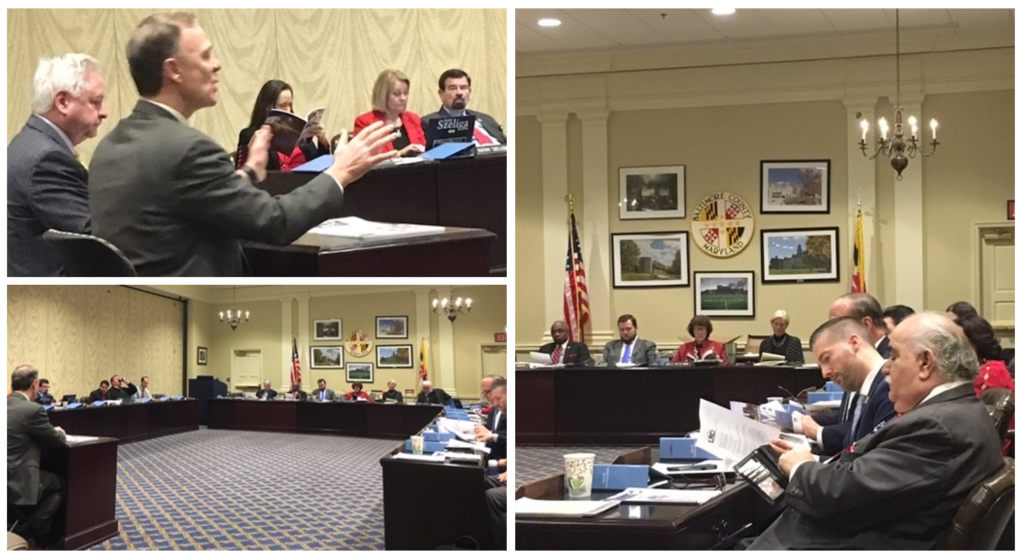 RMI President Mike Galiazzo and RMI Vice President Peter Gourlay presented the work of the Regional Manufacturing Institute of Maryland to the Baltimore County House Delegation this morning in Annapolis.  RMI provided background on the organization and the importance of manufacturing to our State and to our communities.  Galiazzo cited how manufacturing offers livable wages that contribute immeasurably to stronger families, communities and economic growth.  "Jobs in manufacturing provide opportunities for a broad cross-section of Marylanders and a stepping-stone to middle class living for many entry-level workers."
RMI Initiatives
RMI highlighted its four key initiatives to help manufacturing grow in the State:
An Invitation to see Industry 4.0 in Action
RMI is inviting the delegates to see "Industry 4.0" technology in action.  On February 5 RMI  in partnership with faculty & students from Terrapin Works, from the A. James Clark School of Engineering, University of Maryland, and Baltimore-based Direct Dimensions are offering to produce a 3D printed "head" for each member of the 2019 General Assembly.  The delegation asked quite a few questions during the questions and answers period.  Delegates provided RMI with applause as the session ended.