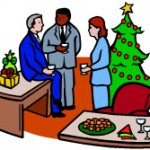 RMI December 18    —  3:15 pm arrival time
3:30-4:30 panel
4:30 – 6:00 Holiday cheer networking
Free to RMI members  $30.00 non-members
Don't miss this end of the year RMI get togethers at one of Baltimore's great locations, 5th floor Transamerica Building at the Miles & Stockbridge offices.
Info and Registration  CLICK HERE
Cybercrime costs our nation's businesses $250B annually. Maryland's manufacturers are inadequately protected and would be well served by connecting with Maryland's emerging commercial cyber industry.
Panel: Cyber Security Experts:
Adam Suri, Strategic Partnerships at Community DNS
Michael Geppi, CEO of Integrata Security
Sean Scott, CEO of Resilience Technology Corporation
Nathaniel Hartman Miles & Stockbridge
You will learn the answer to these questions for your company.
Is there is problem? What is it? What is the solution?
Presentation Highlights
Why Manufacturing is in the cross hairs of Cyber-terrorists and
Cyber Criminals
Industrial espionage
Critical infrastructure
What Company Officers & Directors need to do about it
Advanced Persistent Threats – what they are & what to do
How to plan & execute basic cyber protection