When
Wednesday July 13, 2016 from 7:30 AM to 11:30 AM EDT
Where
Radisson North Baltimore
2004 Greenspring Drive
Timonium, MD 21093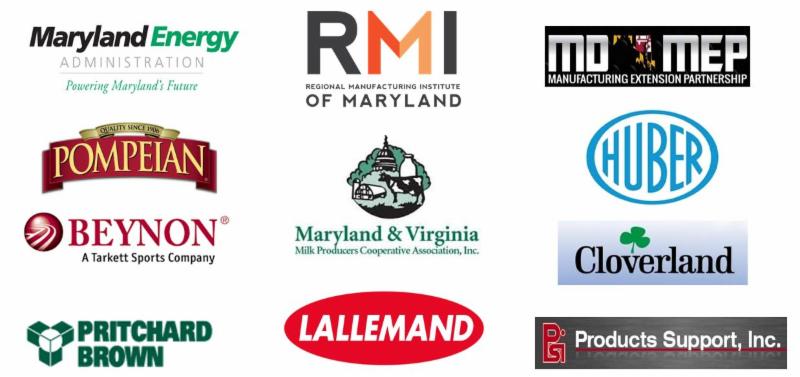 Dr. Mary Beth Tung, Maryland Energy Administrator (MEA) Director will join us. She was recently appointed by Governor Hogan. Mary is an outstanding leader and manufacturers will benefit. Come out to meet her and the companies who will be taking about their successful results.
Join RMI and our energy partner from the Maryland Energy Administration and our manufacturing partner from the Maryland MEP on July 13 in Timonium as we feature leading Maryland manufacturing companies who are graduating from our energy efficiency program. You'll hear about the impact the RMI Energy program has had on each firm and the various upgrades that they are now pursuing. You'll also hear some of the unique employee experiences that have helped to create a culture of energy awareness.
These top Maryland manufacturers are now positioned to use less energy, spend less on energy, and have lower emissions. A win-win-win! Featured companies include:
Beynon Sports
Cloverland Farms Dairy
J.M. Huber
Lallemand American Yeast
MD/VA Milk Producers
Pompeian
Pritchard Brown
Products Support, Inc
The RMI Energy Forum is like no other event. We don't do PowerPoints. Presentations are compelling and interactive and we involve our audience too. Hope you can join us.
Cost:
RMI Energy Program Participant – No Charge;
RMI Member or Manufacturer – $35.00
Not an RMI member – $50.00
Exhibitors: $750 for exhibit space with 8 foot table along with two complementary tickets.
Special benefit: short speaking opportunity on your technology at your display area to help manufacturers save energy.
Contact Peter Gourlay at 443-275-2489 as soon as possible for arrangements.

If you have questions please call:
Peter Gourlay, 443-275-2489
Mike Galiazzo, 410-771-8111