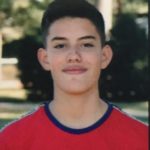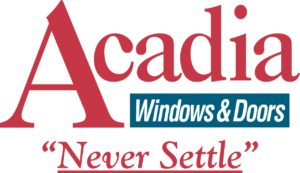 Santiago Martin, a 10th-grade student at the Rochambeau French International School, recently completed a two-week internship with RMI. During that time he researched companies and interviewed RMI Board members representing various employers in the state. Since Santiago does not drive, all but one interview was by phone. Below is his interview with Neill Cristopher, Vice President of Acadia Windows & Doors. Santiago was referred to RMI by a representative of Local Motors who attended the May 3rd Techtonic Shift event.
Recently, I interviewed Neill Christopher, the Vice President of Acadia Windows & Doors, over the phone. I started by asking him a bit about the company's history and background. It's been in business since 1947, founded soon after the end of World War II, and it works mainly for the multi-family market. The company doesn't work overseas; however, it does sell overseas. For example, a lot of its exports go to Bermuda. Acadia is one of four companies in Maryland to have gained recognition from SHARP, or Safety and Health Achievement Recognition Program, by receiving a special award for safety, after going 3558 days without having any loss-time accidents, which would prevent whoever is involved from working again. Since 2003, Acadia Windows & Doors has been hiring people with differing abilities, giving job and life opportunities to people who may struggle to find them elsewhere. Today, 20% of its labor force is made up of workers with differing abilities, something I found astonishing, as it really demonstrates what the company stands for and what its values are. The company is currently in transition from older and often obsolete technology to newer and more efficient technology, which has been going on since 2001. One thing that Neill mentioned, however, is that while innovation is very important, Acadia tries to avoid making some old machinery obsolete, instead of just replacing everything, because it does not want to take away or drastically change jobs for some of their older employees or for those with differing abilities, which is a fantastic initiative that puts forth an example to be followed. For example, Acadia still has some machinery that dates back to the 1960s. While trying to keep some older machines, they still automate them by installing computers into them. In fact, in 2001 the factory had only one computer, but today all of its machines with computers. Finally, Neill told me that Acadia Windows & Doors is only one of several Acadia companies. Another company, for example, is Acadia Installers, which works in installing the products that Acadia Windows & Doors manufacture.
Next, we spoke about the key technologies used by the company. It uses CNC machining centers and CNC glass cutting, heat sealing oven press, computer monitoring of gas filling and silicone application, and fiber optic sensors in topping tables. CNC machines stands for Computerized Numerically Controlled machines. These machines are fully automated and only require occasional supervision from an employee. They essentially turn several machines into one that uses "progressive machining" and "batch processing". To explain how this technology helps to increase efficiency, Neill used the example of the thermoplastic welding machinery. The thermoplastic welding of window components replaces the need for mechanically fastening corners with screws. The welding machines produce 8 corners in a 30 second cycle. Meanwhile, using screws, over 200 seconds are needed to produce an equal amount of corners; that is more than six times slower than what they have today. Overall, all of these technologies have helped the company produce about ten times more than it produced 20 years ago. One vital factor about all of these machines is that they all have their own software. One small issue in this increase, however, is that productivity slows down due to the fact that the company is a custom manufacturer, meaning that sometimes a customer's requirements make it so that they have to manufacture variants of their products that don't allow them to take full advantage of their technological capabilities.
I then asked Neill how he and the company stay up to date on the latest technology. He said that, on a broad perspective, they use RMI's technology showcases to discover what new tech is being used or developed, meaning that being a part of big networks of people is very important. From an industry point of view, however, Neill said they attend trade shows and tour other window manufacturing facilities whenever possible.
The final topic we discussed was issues and concerns that he and the company have. I started by asking if cost is ever an issue, to which he responded "sure" and that "there's always a cost benefit analysis." He explained that ROI is a major part of this. ROI stands for return on investment and it is essentially a demonstration that answers the question: "How long will it take for a machine to pay for itself?" One important thing that Neill added is that, "There are also other needs competing for the same dollars," like transportation and building infrastructure. In addition, the company sometimes struggles to find people who can and are willing to work the rather unskilled jobs in manufacturing. The solution for this is the 20% of the workforce, which has differing abilities. These people may be limited from the tougher jobs in manufacturing; however, since 2003 they've been able to work for Acadia Windows & Doors in the lower jobs. The last major concern that the company has is finding people who are qualified to work with the new machines they install because there are so many that come out every year with the evolution of technology. The only viable solution for this concern is to hire people and to invest in training them. Once Neill finished explaining and I had run out of questions, we concluded the interview.
-Santiago Martin