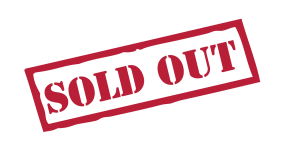 May 26, 2016 Maryland Manufacturing Gala at Martin's West – 5:30-9:00 p.m.
We invite you once again to join us for this important Gala event to bring us all together to celebrate what we do and remind the media and our policy markers why manufacturing is critical to Maryland's future economic competitiveness. On May 26, our Gala will look to the Future of Maryland Manufacturing as we bring over 75 students to demonstrate robotics, drones, 3D printing, coding and STEM projects, and to meet manufacturers. Featuring:
Calvin G. Butler Jr., CEO, BGE
Anirban Basu, President, Sage Policy Group
Demian Costa, Managing Partner, Sagamore Ventures
Honoree: Drew Greenblatt, President Marlin Steel Wire Products
Student Demonstrations: Robotics, 3D Printing, Drones and STEM Projects
Read more about our featured speakers: Calvin Butler, Anirban Basu, Demian Costa Featured at RMI Gala
Once again, this will be the best manufacturing networking event of the year. We have several table sponsorship options. See Table Sponsorship Details.  Limited tables available for prime seating, see chart.

A Recap of Last Year's Gala
At last year's RMI Maryland Manufacturing Gala, over 600 manufacturing employees and stakeholders came together for an evening celebration to recognize the longest serving employees in Maryland's manufacturing industry. The evening was highlighted by Governor Hogan's remarks, recognition of the longest serving employees, Paul Reed Smith's rendition of the Star Spangled Banner and local high school students from the Baltimore Robotics Center and First Robotics showcasing their drones and robots giving us a glimpse of Maryland's future manufacturing innovators. The whole evening was geared towards creating a sense of community among the audience participants and helping the public understand the value of manufacturing and its workers to our communities and our lives.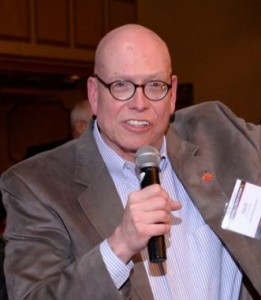 Why you shouldn't miss this year's Gala
"Thank you, Mike, Peter and the RMI for continuing to bang that drum when yours was the only instrument in the orchestra. Last evening was a powerful indicator as to how far that resurgence has come, and a powerful indicator of the momentum that will drive the resurgence into the future. Thanks for all that you do to keep manufacturing in the spotlight, and to make the future brighter for all present and future Maryland manufacturers."
Neill Christopher,Vice President of Manufacturing, Acadia Windows & Doors.
Premier Sponsor
Gold Sponsors
Silver Sponsors
Alliance Engineering
General Motors – Baltimore
Green Bay Packaging
Holmatro

Lion Brothers
Marlin Steel Wire Products
Maryland MEP
Merritt Properties

Northrop Grumman Corporation
Textron/AAI Corporation
Wells Fargo
Bronze Sponsors
A&A Packaging Products
Acadia Windows & Doors
Allogram, Inc.
American Yeast/Lallemand
CAG USA / C-Care
Capitol Strategies
Chesapeake Specialty Products
Clifton Larsen Allan
CohnReznick
Diversified Insurance
Economic Alliance of Greater Baltimore
ENERActive Solutions
Expedient

Gross, Mendelsohn & Associates
Harbor Designs & Manufacturing
Hamilton Associates
InSource Solutions
K.C. Madigan & Associates
M & T Bank
Maryland DLLR
MDMFG.org
Meggitt Polymers & Composites
Miles & Stockbridge
Mind Over Machines
PNC Bank
Pompeian
Prime Manufacturing

Procter & Gamble
Products Support
SC&H Group
Silverado HVAC
SMI Sign Systems
Stevenson University
Tenax Corporation
The Arc Baltimore
The Arc Northern Chesapeake
The Columbia Bank
TPRG Maryland With Pride
Tulkoff Food Products
Washington Gas
Yumkas, Vidmar, Sweeney & Mulrenin