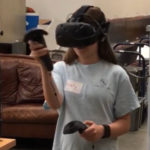 On Saturday, October 21, kids young and old came out to participate in RMI's family day at the Baltimore Robotics Club in Timonium. https://baltimoreroboticsclub.com/
A variety of activities at the technology showcase kept people of all ages engaged throughout the mornin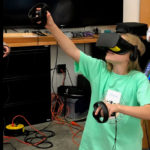 g.  With the buzzing of drones flying through an obstacle course in the background, visitors were able to travel to another place through virtual reality simulators. The event also had battling robots and 3-D printers to showcase the many different areas of expertise at Star Academy.
Employees were on hand to explain each station and give more information on classes offered if you wanted to delve deeper into the specific area of technology.
Visitors were treated to refreshments that were sure to recharge their batteries after a fun-filled morning playing with technology.
Alexander Green, RMI Reporter