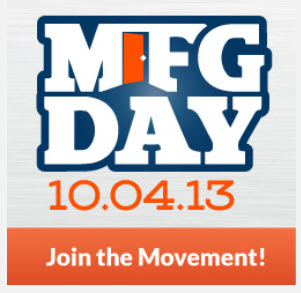 Regional Manufacturing Institute of Maryland
October 4th Manufacturing Day in America
Maryland Manufacturing – An Agenda for Change
7:30 -11:30 AM Towson Sheraton
7:30-8:30 AM continental breakfast networking

NOTE: Lt. Governor Brown's office notified us recently (9/26),  that he is unable to attend due to scheduling conflicts (He had not previously confirmed) They expressed their disappointment in not being able to resolve the conflict. Lt Governor Brown has agreed to schedule time to meet with RMI , manufacturers and the manufacturing stakeholder community in the near future.
Towson Sheraton
903 Dulaney Valley Road
Towson Maryland, 21204
AGENDA
7:30 -8:30 continental breakfast & networking
8:45- Welcome – Mike Galiazzo, Ph.D. President Regional Manufacturing Institute of Maryland
9:00 a.m. Morning Keynote: "Why Maryland Gets a "D" on Manufacturing," from the Author of the 2013 Manufacturing and Logistics National Report, Michael J. Hicks, Professor of Economics and Director of Center for Business and Economic Research, Ball State University.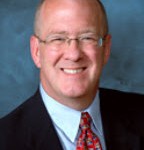 Dr. Hicks published a national report that demonstrated how each state ranks among its peers in several areas of the economy that underlie the success of manufacturing and logistics. The specific measures were: manufacturing and logistics industry health, human capital, cost of worker benefits, diversification of the industries, state-level productivity and innovation, expected fiscal liability, tax climate and global reach.
Maryland was ranked near the bottom, receiving an overall grade of "D," the median grade for the eight areas measured. This forum will help identify specific strategies to move our state from a "D" to an "A".
Copy of the report may be found at:
http://cms.bsu.edu/academics/centersandinstitutes/bbr/currentstudiesandpublications
9:30 – New Directions for Maryland Manufacturing – 2014 Gubernatorial Candidates.
The purpose of this forum is to learn from each candidate, what they will do to change the climate for Maryland manufacturing within the areas defined by the Ball State University Report.
Candidates will be invited to present their positions. The goal is to identify 4-5 very specific strategies that each candidate is offering to improve the climate for manufacturing in Maryland.
11:00 –Leading the Way to Next Generation Manufacturing – Mike Galiazzo, Ph.D., President Regional Manufacturing Institute of Maryland
11:05 – Meet the candidates coffee reception – informal networking
RMI Members $50.00
Non-Members $70.00
For RMI membership information and application click on the green "MEMBERSHIP" tab above
Sponsorships Available – call Mike Galiazzo 410-771-8111