NIST MEP Director Roger Kilmer and staff have a great Blog called Manufacturing Innovation. Below is a recent blog from Roger, one of the nation's leading experts on the future of American manufacturing.
Source: NIST Manufacturing Innovation Blog
By Roger Kilmer, NIST MEP Director
If you are a regular visitor to Manufacturing Innovation,  you probably noticed some changes.  When we launched Manufacturing Innovation nearly 18 months ago, we envisioned a virtual community to share ideas and expertise to support a growing, competitive U.S. manufacturing industry.  Through the blog, there have been numerous conversations around the issues and opportunities facing manufacturers.  From sustainability to advanced technologies to exporting and economic news and trends, Manufacturing Innovation has been a forum to share the latest news and views on what is impacting manufacturing.We have seen this community grow and the conversations expand.  As I outlined in my first blog, we need to continually challenge ourselves.  Innovating and adapting new technologies and making improvements for the benefit of customers/stakeholders is important.  So in that spirit (along with our foundation of continuous improvement), we have revamped the Manufacturing Innovation blog to provide a dynamic platform to enhance the discussions important to manufacturers and provide information on resources and opportunities available to the industry.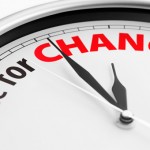 Roger Kilmer is the Director of the Manufacturing Extension Partnership (MEP), a program of the Department of Commerce's National Institute of Standards and Technology (NIST). MEP is a nationwide network of resources transforming manufacturers to compete globally, supporting greater supply chain integration and providing access to technology. MEP is a $300 million public-private partnership program leveraging federal support by teaming with industry as well as state and local organizations. With nearly 350 manufacturing extension offices located in all 50 states and Puerto Rico, MEP provides companies with services and access to resources that enhance growth, improve productivity, and expand capacity. MEP works with companies that are willing to invest in their future, to make improvements in the short term, and to position themselves to be stronger long-term competitors, both domestically and internationally.