Registration for the Nov. 11 event is now open!
Manufacturers Only: RVSP by clicking the link below.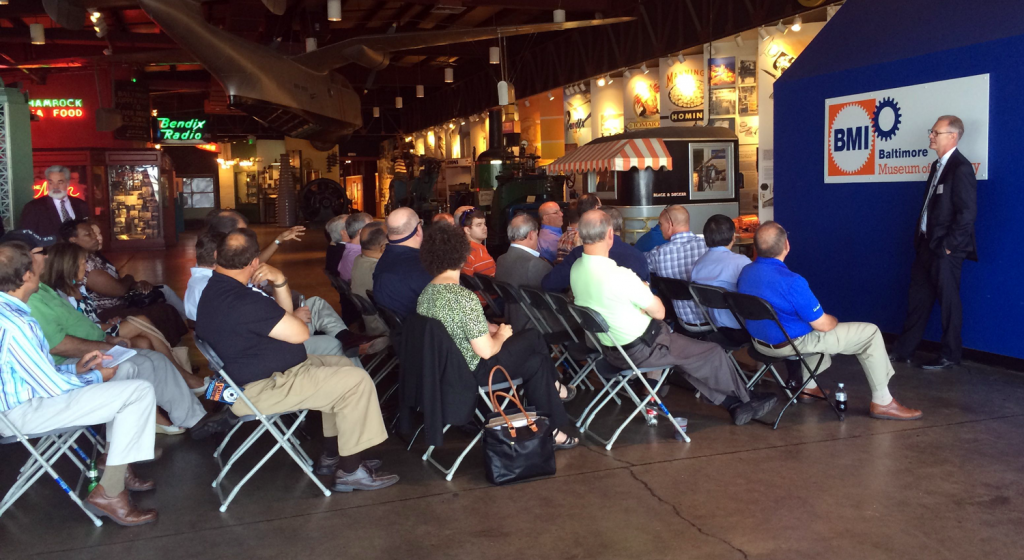 On October 28, Maryland manufacturers assembled to hear from Mark Rice, President of Maritime Applied Physics Corporation (MAPC), on how his firm benefited from the RMI Energy Efficiency Initiative and how they are also pursuing a role for Maryland manufacturers in the $1 billion-plus Maryland Offshore Wind project that will produce 200 megawatts of electric power from wind turbines located off the coast of Maryland.
Rice highlighted how his firm previously viewed energy consumption and the changes that are now occurring as a result of joining the RMI Energy Efficiency Initiative.
"Before we engaged RMI, we were spending $140,000 annually on energy," said Rice. "In just six months' time, we have committed to both small and large energy upgrades, which will cut that spending by one-third. The best part is that as a result of tapping the Maryland Energy Administration's Jane E. Lawton Loan program, within five years we will be generating $40,000 in cash with no out-of-pocket costs."
He highlighted the new business opportunities his firm is pursuing from MAPC's traditional maritime defense business, but also new commercial applications including offshore wind. Rice showed the group of attending manufacturers a chart of components that could be produced right here in Maryland as a result of the Maryland Offshore Wind Project and said that the U.S. Wind, the project developer, has an incentive to work with Maryland manufacturers. This is due to their agreement with the Public Service Commission to ensure Maryland companies benefit so they can help create new jobs in the sector.
Rice said that business opportunities range from $800 million to $1 billion for Maryland firms, if they step up to the plate. He noted that a delegation of European Turbine manufacturers are coming here to Maryland for a trading forum to interview perspective partners during an upcoming November 11-12 forum and encouraged Maryland manufactures to do their homework and engage these companies in this golden opportunity in what he termed "a speed-dating" event.
—
On August 19, manufacturers gathered at the Baltimore Museum of Industry for the Regional Manufacturing Institute of Maryland's (RMI) first-ever GreenTech Series installment. The event featured Zentech President Matt Turpin, who addressed the crowd on the value of implementing LED technology.
"The event was a great opportunity to meet area manufacturers and hear (and) share ideas about energy conservation and other green technologies," said Renee Eaton, CEO of RapidMade.
After hearing from Turpin, attendees were able to network with fellow Maryland manufacturers.
"I thought it was a great event. I liked the idea that it was just manufacturers," Turpin said. "I learned a lot about companies in Maryland that I didn't know about, and it was just a fantastic networking event."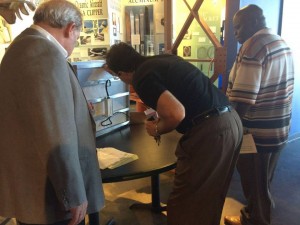 The event was open to manufacturers only, allowing for a focused discussion and question-and-answer session with Turpin.
"Attending a manufacturers-only meeting ensures that attendees can network and collaborate with peers without the burden of dealing with service providers," Eaton said.
The event was the first in the GreenTech Series for manufacturers and was called "much-needed" by John P. Freeburger, Vice President of Manufacturing at Homatro, Inc.
The GreenTech Series is part of RMI's Green Team energy efficiency initiative. RMI is working in partnership with the Maryland Energy Administration (MEA) to help target energy efficiency opportunities with Maryland manufacturers in the BGE service territory. Firms that meet RMI's program criteria will receive more than $30,000 worth of business services at almost no cost."The potential for these monthly meetings hosted by RMI is very exciting," Galiazzo said. "Attendees will become equipped to tell others about all of the innovation in the state's manufacturing. We have the opportunity to help these manufacturers learn about new energy saving products and processes that can provide substantial savings."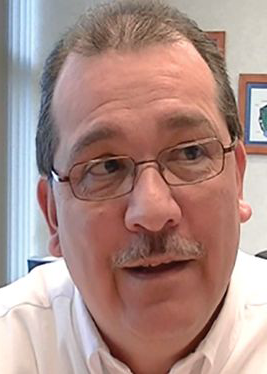 On Sept. 30, Maryland manufacturers heard from GM Baltimore Operations' Plant Manager Bill Tiger.
Tiger described the steps that his facility took to become GM's U.S. facilities leader in off-shift energy reduction.The GM plant has achieved a 29 percent reduction of energy use by focusing on essential and non-essential energy use during night time, weekend and holidays.
The event was a great opportunity for manufacturers to get great insights on how to implement money-saving tactics for their own operations.
The next event will be Nov. 11 and highlight Holmatro, the No. 1 rescue company equipment company in the world by new sales.
For more information, contact Peter Gourlay at (443)-275-2489 or peter.gourlay@rminextgenm.com, or Mike Galiazzo at 410-771-8111 or drmikeg@comcast.net.
RSVP to the Nov. 11 event now!

For more pictures of the event, check out the albums below.