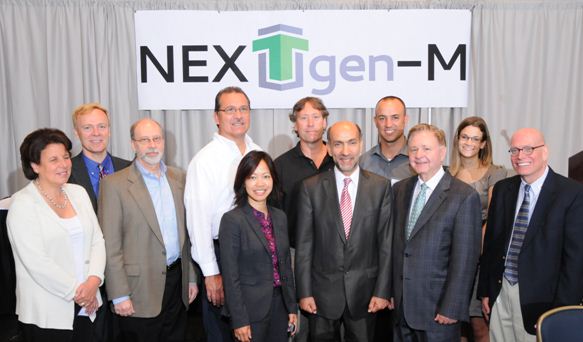 On Wednesday, June 6, 2012, over 190 business, government and academic leaders came to the Crowne Plaza Hotel to hear the remarkable success stories from the RMI Green Team initiative. Dr. Leo Christodoulou, the head of the U.S. DOE Advanced Manufacturing Office, Baltimore County Executive Kevin Kamenetz and leaders from the Maryland business community were able to hear how six manufacturing companies: Acadia Windows & Doors, GM Baltimore Operations, Green Bay Packaging, Kirk-Habicht Company, Lion Brothers and MarquipWardUnited were able to achieve some great energy savings in just nine months time.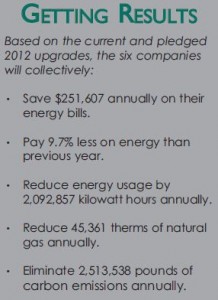 The secret to the success of this program has been RMI's approach to get buy-in first by creating that trusting atmosphere," said Dr. Mike Galiazzo, President of RMI. "Our efforts have been unique in that we have been able to make the case for energy upgrades to all of the key officials within the plants and we created a culture of energy conservation as well," said Galiazzo. We are filling an important void in service delivery and I believe this is a model that should be replicated," he said. "
"Having the RMI Green Team is like having a concierge service," said Bill Tiger, Plant Manager for GM Baltimore Operations. "They bring resources to our attention and work with our team to make the payback case to help us make decisions that can help our bottom line. That fills a huge gap between government and industry," he said.
RMI Would Like to Thank the Following Premier and Gold Sponsors of the June 6 Energy Forum:
Maryland Energy Administration: A Maryland state agency, MEA fuels the creationof green jobs by providing funds and resources to expand the use and availability of clean, safe energy in Maryland. Manufacturers can greatly benefit from MEA's 2.5% low interest loan fund. RMI members are currently $benefiting from this great resource.
KCI Technologies: From schools to courthouses to residential developmentsto manufacturing plants, KCI produces innovative designs that reflect concerns for energy conservation, maintenance efficiency, and environmental responsibility.
CTRL Systems: CTRL Systems offers an ultrasound turnkey package for energy savings beginning with compressed air systems and includes sensors, software, kilowatt monitoring, manpower, and incentive programs.
Rexel USA delivers sourcing and energy efficiency solutions that help electrical and communications professionals do their jobs better.
Energy Solutions Plus: A global provider and leader in the field of Power Quality, offering unparalleled turn-key correction and protection of plant & equipment.
Whiteford Taylor Preston, LLP's Green Industry Group seamlessly integrates in-depth understanding of sustainable development with our firm's existing practices and is proud to be one of only a few law firms with five LEED Accredited Professional attorneys.
Check back soon for video highlights and additional information that was generated from the Energy Forum.